Florence Nightingale award: 3 Chinese nurses honoured for their selfless service
Three Chinese nurses were presented the Florence Nightingale Medal, the highest international award given to a nurse, at the 48th Florence Nightingale Award ceremony in Beijing. Held on 2 September, the ceremony was attended by representatives of the International Committee of the Red Cross (ICRC) and Chinese vice-president Wang Qishan, who is also the honorary president of the Red Cross Society of China.
Nurses Cheng Shouzhen, director of nursing department at The First Affiliated Hospital, Sun Yat-sen University, Guangdong Province, Hu Minhua, director of nursing department at the Ninth Hospital of Nanchang, Jiangxi Province, and Tuo Yali, head nurse of the intensive care unit at Qingyang People's Hospital, Gansu Province, were among 25 nurses from 18 countries who won the award this year. Vice-president Wang Qishan handed over the medals to them.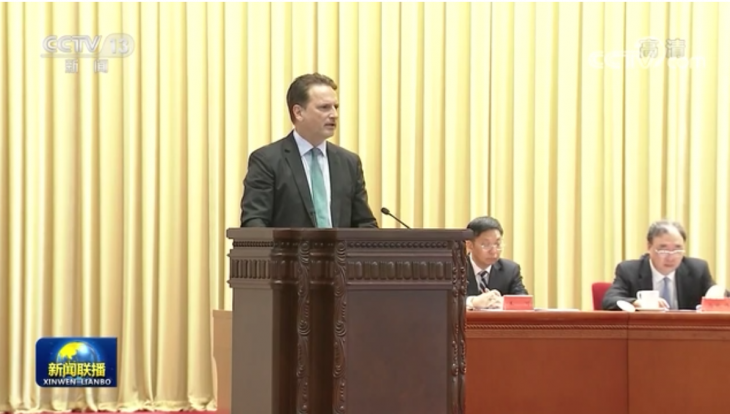 Appreciating the nurses for their selfless service, Pierre Krähenbühl, personal envoy of the ICRC president for China and head of the ICRC's regional delegation for East Asia, said they embodied the Red Cross spirit. "It is particularly close to my heart because the COVID-19 pandemic has affected all of us. This is also an opportunity for me to reaffirm the ICRC's commitment to the authorities and the Red Cross Society of China and to the cooperation we have enjoyed since the beginning of our fight against COVID-19. This would not have been possible without your dedication," he said.
The nurses were nominated by the Red Cross Society and selected by a commission comprising of representatives from the ICRC, the International Federation of Red Cross and Red Crescent Societies and the International Council of Nurses. The award was established by the ICRC in 1912 in honour of pioneering nurse Florence Nightingale. It is presented every two years to nurses who have shown enormous dedication to survivors of wars or natural disasters, or have demonstrated an innovative spirit in the areas of public health or nursing education.
Since 1920, over 1,500 nurses have received the medal worldwide and 83 Chinese nurses have been given the award since the Red Cross Society began to recommend candidates in 1983.