ICRC, Xinhua Co-host Workshop on Journalism and Safety in Conflicts
The International Committee of the Red Cross (ICRC) and Xinhua News Agency co-organized a two-day workshop on Journalism and Safety in Conflicts on Feb. 21st - 22nd in Beijing.
The workshop included sessions on ICRC humanitarian action, basics of IHL, experience sharing on working in conflict areas, and first-aid training, with the aim to improve the self-protection awareness and ability of journalists to ensure news reporting in conflict areas.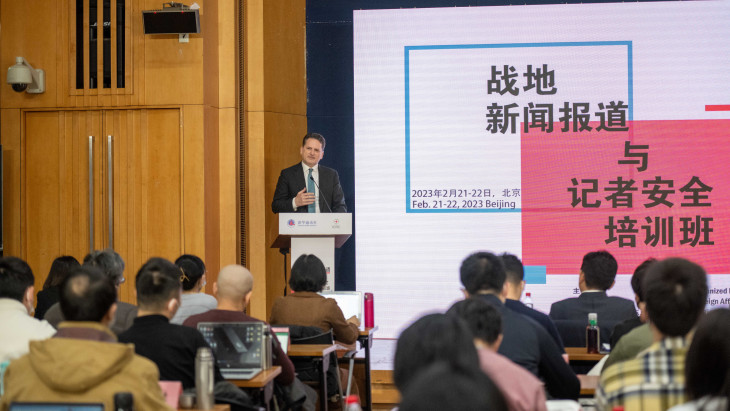 Pierre Krähenbühl, personal envoy of ICRC's president to China and head of Regional Delegation for East Asia, said the workshop shows the deep attention paid by Xinhua to humanitarian issues, which ICRC really appreciated.
"We are very interested in having regular exchanges with Xinhua and possibilities to do more workshops in the future," he said.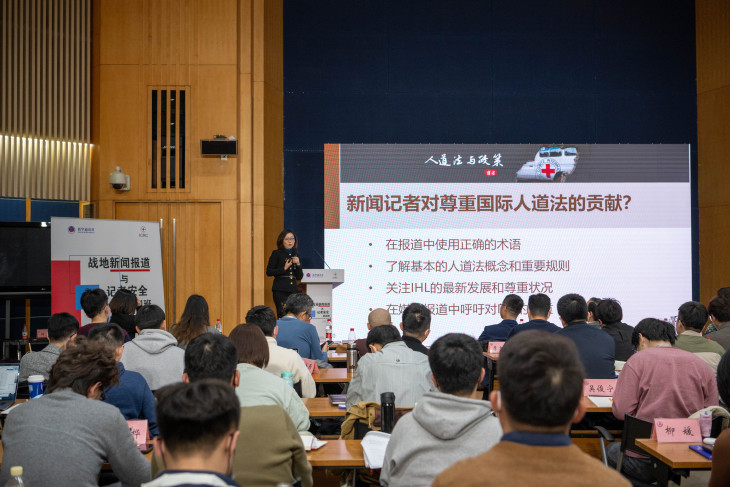 16 out of Xinhua's 181 overseas bureaus are in war-torn areas. During the training, Xinhua journalists, who have worked in countries like Afghanistan, Libya and Syria, shared their experiences of working in conflict areas and elaborated on the security risks that journalists may face and how they should deal with them.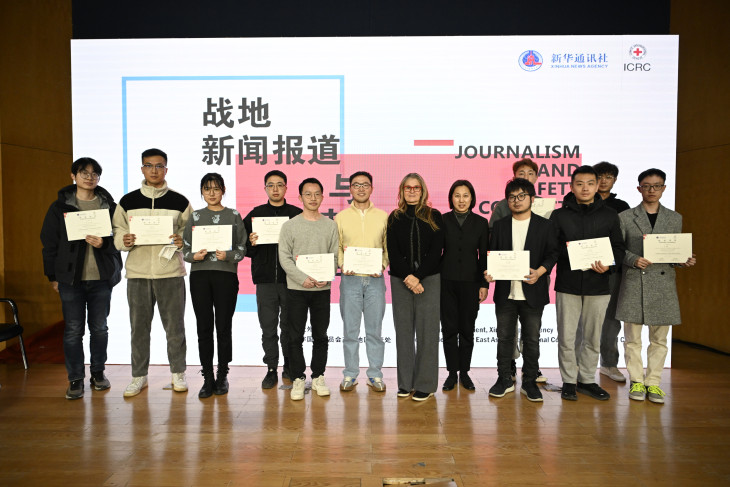 Since the signing of a strategic Memorandum of Understanding in 2015, Xinhua News Agency and the ICRC have been deepening communications and cooperation to better prepare journalists for their duties. A total of 80 people participated in this training in Beijing.
Photos : Xinhua News Agency