Exhibition marks ICRC's 25 years in Armenia
Yerevan (ICRC) – An exhibition highlighting the anguish of families whose loved ones have been missing in connection with the Nagorno-Karabakh conflict was organized to mark 25 years of the ICRC's presence in the region.

The ICRC has registered over 4,500 missing people, both military and civilians, in connection with the Nagorno-Karabakh conflict since 1992. Since 2014, the organization has been collecting DNA from the blood relatives of the missing to preserve information that may be used to identify human remains in the future. The ICRC supports the relatives by helping them improve access to medical, legal and administrative services.

Caroline Douilliez, head of the ICRC's delegation in Armenia, said, "After the ceasefire in 1994, we remained present in the region to address the consequences and recurring needs. Today, on the international border between Armenia and Azerbaijan, we continue to work in villages with people who deal with daily insecurity, the loss of livelihood and lack of economic opportunities."

The issue of missing people has been one of the most tragic and long-lasting consequences of the conflict. The exhibition poignantly brought out different aspects of the problem, including the plight of the families waiting endlessly to hear about their loved ones, the ICRC's work on the issue and what is needed to get some answers.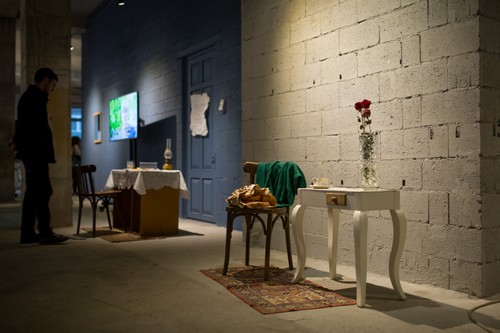 "There is only one thing that can bring closure to the families – knowing what happened and getting a confirmation about whether their relatives are alive or dead," said Ms Douilliez. "This is why the ICRC has offered to be the neutral intermediary and support the authorities' efforts. We continue to be committed to play that role, whenever the sides are ready for this. We hope that this moment will come sooner than later."
The ICRC also provides economic and psychosocial assistance to the families of those missing, and helps find ways to commemorate their missing relatives and sensitize communities around them.
Since 1992, the ICRC has been carrying out its humanitarian work as a neutral, impartial and independent organization in Armenia. Through the delegations in Yerevan and Baku and the mission in Nagorno-Karabakh, the ICRC addresses a range of needs of people affected by the conflict, mandated by the Geneva Conventions to protect and to assist them.

For more information, please contact:
Zara Amatuni, ICRC Yerevan, +374 99 01 13 60