Gaza: A wish that came true for little Owais
Owais Ighbari is a brave little boy. The three-year-old has had a rough life. Born with spina bifida, he suffers from weakness in his lower limbs. Desperately seeking help, his family consulted many local doctors in Syria, but all of them found Owais' medical condition incurable.
In 2013, the family fled from Syria to Gaza, where Owais' mother consulted more doctors. The response was the same as in Syria: no cure.
"One day, as his brothers played and ran in the Gaza port area, I cried when I saw Owais crawling after them and yelling at them to wait for him," his mother recalls.
Determined to find a cure for their son, the parents contacted the ICRC-supported Artificial Limbs and Polio Center (ALPC) in Gaza city. Owais' mother says she felt at peace the moment the family arrived at the centre. "A doctor told me that Owais needed special boots. I was overjoyed when I heard that they could be designed and made right there in the ALPC."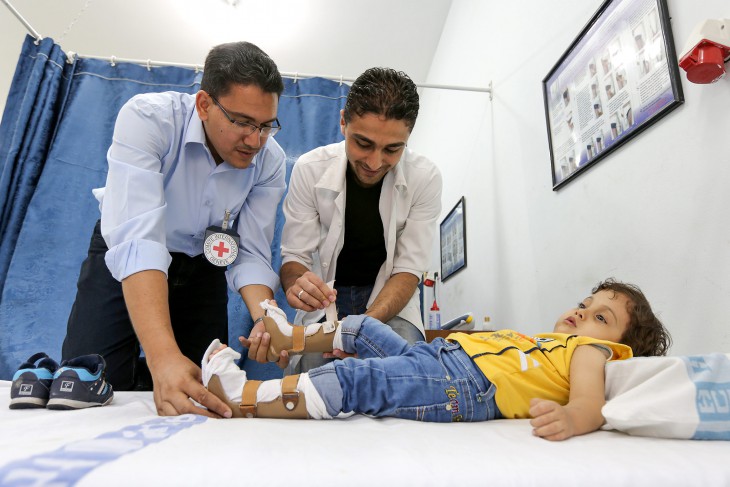 Following several months of medical consultations at the ALPC, the family was delighted to witness Owais successfully using his device and benefiting from physiotherapy sessions.
"He used to crawl, but now he can walk," his mother beams. "Now, he even talks about playing football!"
Because of the care provided by the ALPC, a mother's wish for her son to walk has come true. With continued treatment at the centre, Owais' dream of playing football may one day come true as well.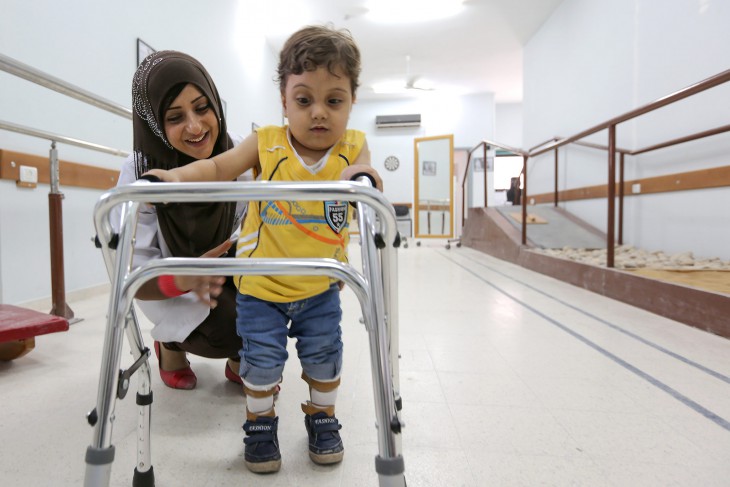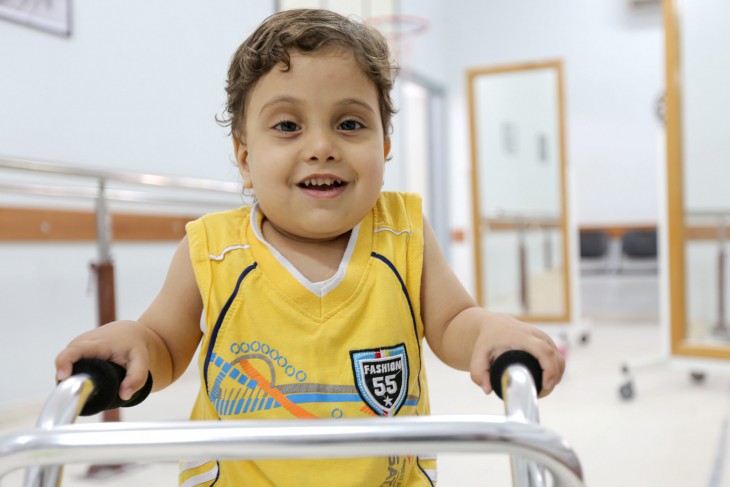 Now that Owais can walk, he wants to play football! / © Shadow Pro/ICRC