Georgia: "Missing Memorial" inaugurated in Tbilisi, a tangible reminder of the disappeared
The Missing Memorial, an installation to commemorate those who are missing in connection with the armed conflicts of the 1990s and August 2008, was inaugurated in Tbilisi, Georgia, on 23 September.
Originally planned for 30 August, marking the International Day of the Disappeared, the inauguration was postponed due to the aggravated COVID-19 situation in Georgia. Representatives of families of missing people, State Minister of Georgia for Reconciliation and Civic Equality Tea Akhvlediani and representatives of the Orthodox Church, the Mayor's office, various NGOs, Veteran's Union and the Georgia Red Cross Society attended the inauguration.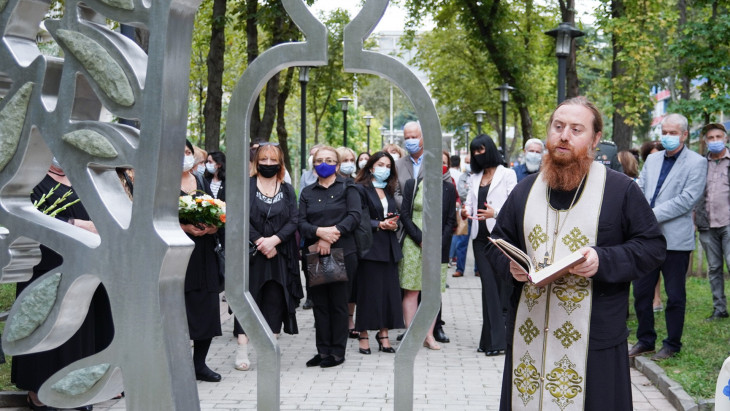 Over 2,300 people, both civilians and military personnel, are still missing in Georgia since the armed conflicts of 1990s and August 2008. Meanwhile, their families have spent years waiting to know what happened to their loved ones. In 2017, the families initiated a project to build a memorial in central Tbilisi, similar to other cities where such structures have already been set up. They came up with the design, weaving in various symbols as a tangible reminder of their loved ones: a tree to evoke the eternal nature of life, forget-me-not flowers and a hollow human silhouette to embody the void left by disappearance.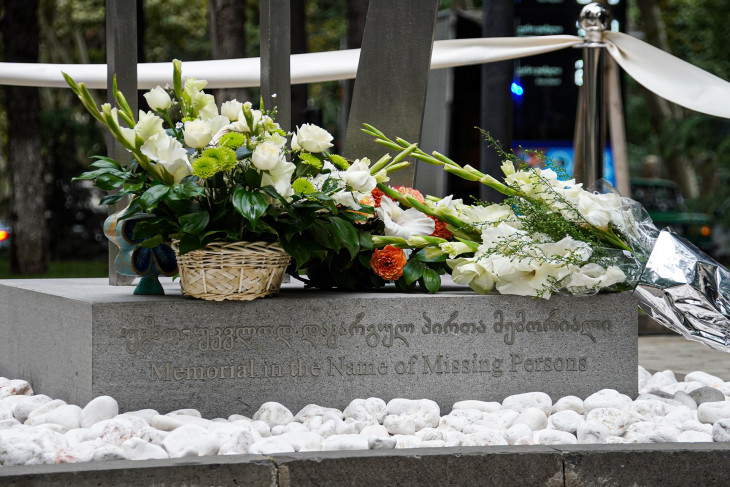 The project was jointly sponsored by the International Committee of the Red Cross (ICRC) and the Office of the State Minister of Georgia for Reconciliation and Civic Equality and was implemented with the help of Tbilisi City Hall and NGO Ndoba. Georgian sculptors Nikolo Meliva and Korneli Ramishvili created the installation.
"This project has taken almost four years of intense work, but we can finally see the result. The Missing Memorial will bring at least some relief to the families that have been waiting for years to hear about their loved ones. Now they will have a specific place to gather. Knowing that others sympathize with our struggles and stand by us, even symbolically, is very important," said Nana Kardava, a member of the Tbilisi Committee of the Families of Missing Persons.