The ICRC in Ukraine: Facts and figures, January–June 2017
With hundreds of thousands of people living in towns and villages close to the front line in eastern Ukraine, survival is a daily fight. The ICRC has been helping such people affected by the conflict in eastern Ukraine.
We also support the work of the Ukrainian Red Cross by boosting its capacity to respond to violence and other emergencies.
On top of the threat posed to civilians by the ongoing hostilities and the poor living conditions many are experiencing, the ICRC is concerned that people's ability to move around is being severely constrained, due to the difficult situation at the crossing points. They often have to wait for many hours exposed to heat, cold and the threat of shelling and landmines.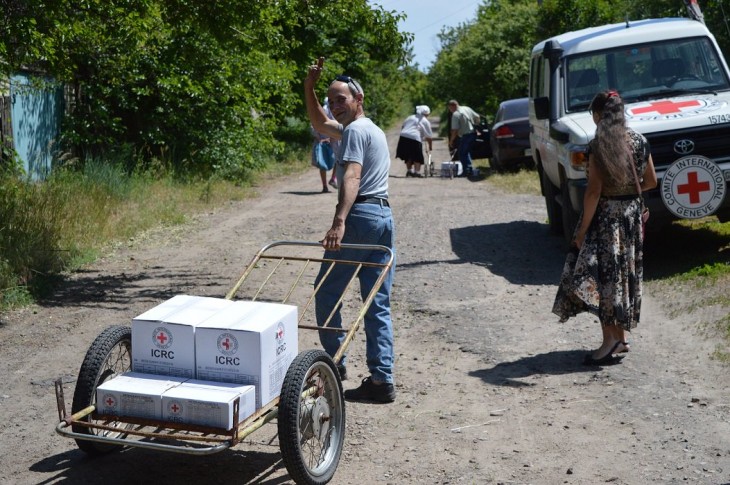 We are taking action to improve the situation for civilians trying to cross the line of contact.
Here is an overview of our work from January to June 2017:
| | |
| --- | --- |
|   | Over 14,000 people residing in 67 localities received cash assistance on a monthly basis to help them cover their basic needs. |
| | 80,000 people residing in vulnerable communities and IDP centers received over 222,000 food parcels. |
| | 111 hospitals and PHC facilities received various medical consumables, antitetanus vaccines, immunoglobulins and various PHC drugs to treat chronic conditions. |
| | 106 family members opened a tracing request with the ICRC as they search someone from their family with whom they have lost contact in relation to the conflict. |
|   |   |

For more information, read the full update on our work in Ukraine.