ICRC and NATO promote laws of war in London
A digital awareness campaign about the work of the ICRC has been unveiled at NATO's Maritime Command headquarters in London.
The three-week project centred on the importance of respecting international humanitarian law (IHL), including the need to protect health-care workers, health facilities and patients in conflict zones.
A photographic exhibition has been on display across the building, with images from 'Health Care in Danger' – an International Red Cross and Red Crescent initiative aimed at raising awareness of violence against patients, health-care workers, facilities and vehicles.
In addition, hundreds of servicemen and women from 22 nations have received daily, digital updates about the ICRC's work, its mandate and the laws of war.
NATO's Allied Maritime Command is the central command of all NATO maritime forces, responsible for planning and conducting all NATO maritime operations and exercises.
"We felt this was a great opportunity to interact with the ICRC," said commander Christophe Logette, senior legal advisor to Command Group, Allied Maritime Command. "It is important to raise awareness of IHL in relation to all our operations, from the very early planning stages onwards."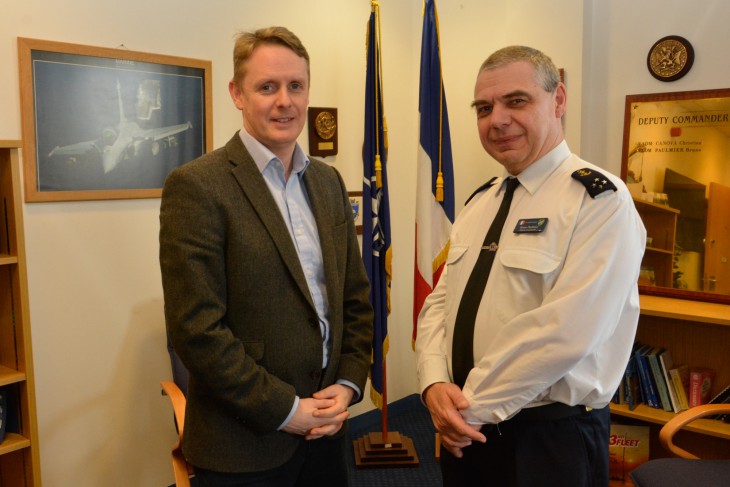 Vice admiral Bruno Paulmier, deputy commander Allied Maritime Command at NATO, said: "It is the duty of any military headquarters such as ours to remind our officers, petty officers and civilians working here about the laws of war and about how and why they must be respected. A multimedia campaign such as this can help us fulfil this duty."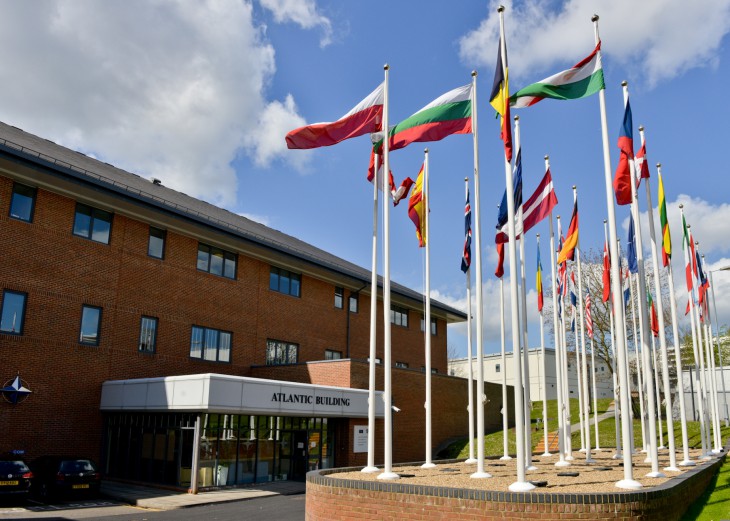 "We are very pleased to see this initiative taking place in London," said Matthew Morris, the ICRC's spokesperson for the UK & Ireland.
"We are in constant contact with the military working here and know how important it is to engage in discussions on the continuing relevance of IHL and the importance of translating it into reality on the ground.
The 'Health Care in Danger' project contains some strong messages and to have them displayed prominently across Maritime Command HQ is something we very much welcome."