ICRC opens a new Operating Theatre in Juba Military Hospital
Juba, South Sudan (ICRC) - today, the International Committee of the Red Cross (ICRC) has inaugurated a new Operating Theatre (OT) in Juba Military Hospital (JMH). The OT will provide medical surgeries, particularly for weapon-wounded patients.
This is the first operating theatre that the ICRC has constructed from the ground up in South Sudan, which took 13 months to complete. The newly inaugurated facility will enable the surgical teams to apply standard surgical care and help improve the quality of services provided to patients in South Sudan, including infection control and transfer of weapon-wounded patients. It also has the potential to address the needs of wounded patients entering the country from Sudan due to the ongoing armed conflict there.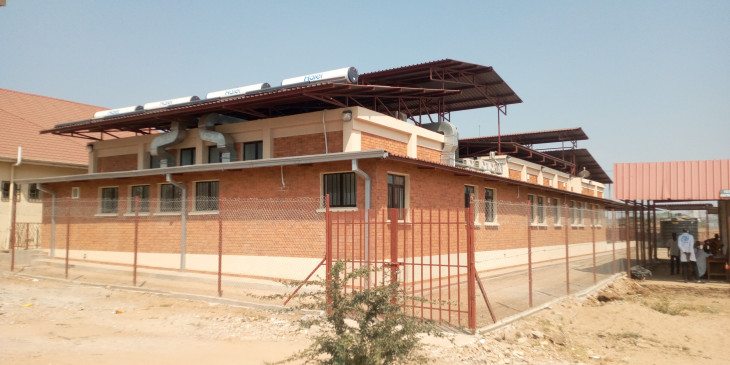 South Sudan has experienced protracted conflict and armed violence since its independence in 2011. Tensions, inter-communal violence, and hostilities continue to flare up, imposing further pressure on the people of South Sudan and its health facilities.
The ICRC supports two surgical units in South Sudan: one in Akobo County Hospital, Jonglei State, and one in Juba Military Hospital, Central Equatoria State. A quarter of the patients treated for gunshot wounds in these units are women and children.
The inauguration of the OT also coincides with the global celebration of the International Red Cross and Red Crescent Movement, including the diverse humanitarian services its staff and volunteers provide in different communities worldwide.
"As we mark International Red Cross and Red Crescent Day, it is an opportunity to remember that the Red Cross emblem is not only used by the Red Cross Movement but also meant to protect the military medical services regardless of their affiliations. The new OT is a symbol of Henri Dunant's commitment to assist the weapon wounded during the battle of Solferino and his vision to assist people affected by armed conflict and violence which culminated in the development of the Geneva Conventions," says Andrea Heath, deputy head of the ICRC delegation in South Sudan.
For further information please contact:
Okot Emmanuel, ICRC Juba/South Sudan, Tel: +211 (0) 926 077 915
Ramin Hashempour, ICRC Juba/South Sudan Tel: +211 (0) 912 360 023