ICRC president discusses operational priorities in Brussels
Brussels (ICRC) – Peter Maurer, president of the International Committee of the Red Cross (ICRC), visited Brussels on 5 November to meet members of the new European Commission and Belgium's minister for development cooperation.
Mr Maurer met with Kristalina Georgieva, vice-president of the Commission and European commissioner for budget and human resources, and Christos Stylianides, European commissioner for humanitarian aid and crisis management. The meetings underlined the close relations between the ICRC and the European Union, the latter being a major donor for ICRC operations. The European Union and its member States strongly support the neutral, independent and impartial humanitarian action of the ICRC.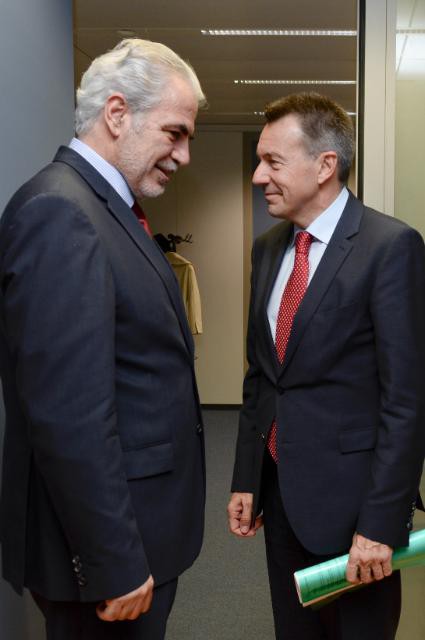 Mr Maurer also met with Belgium's deputy prime minister and minister for development cooperation, Alexander De Croo. Belgium is a longtime promoter of international humanitarian law and supporter of the ICRC.
"In today's meetings, we discussed the ICRC's operational priorities in countries such as Syria, Iraq and the Central African Republic. I also emphasized the need and the challenge not to forget places such as Myanmar, Colombia and Ethiopia, where there is less media coverage and humanitarian aid is often underfunded," said the ICRC president.
For further information, please contact:
Alexander De Jaeger, ICRC Brussels, tel: +32 2 286 5870