Indonesia: UNPAR crowned national champion of IHL moot court competition, 2018
It's going to be destination Hong Kong for the law students of Parahyangan Catholic University (UNPAR), Bandung, Indonesia, who won the national round of the 2018 International Humanitarian Law Moot Court Competition held on 3 and 4 November. The team defeated University of Indonesia, Jakarta, in the final round of the competition that was co-organized by the International Committee of the Red Cross (ICRC) regional delegation in Jakarta and the Faculty of Law of UNPAR. With its convincing arguments and legal understanding, the team is now set to represent the country at the regional-level competition to be held in Hong Kong next year.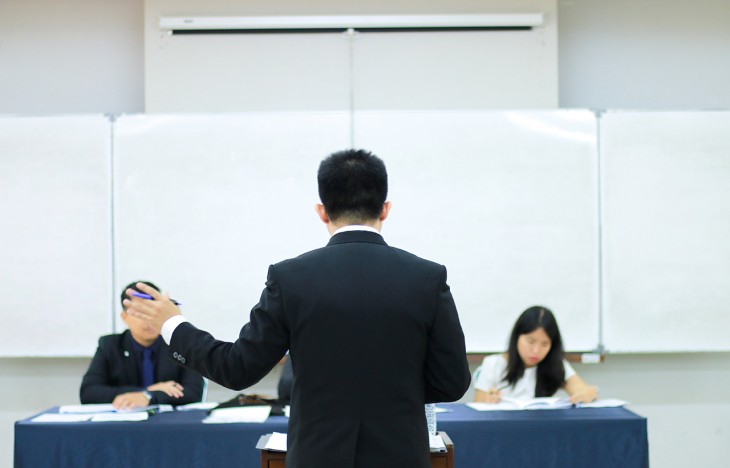 Islamic University of Indonesia, Yogyakarta, won the award for best memorial and Bagoes Carlvito of Gadjah Mada University, Yogyakarta, won the best individual mooter award. Setting a new record in participation, 26 universities registered for the competition this year. While 24 teams competed, two teams were accepted as observers.
Congratulating the participating teams, Dr Tristam Pascal Moeliono, dean of the Faculty of Law at UNPAR, reminded that winning is not the only goal. "Imparting knowledge about legal issues related to humanitarian law and thus raising awareness regarding its importance for Indonesia is the ultimate goal," he said.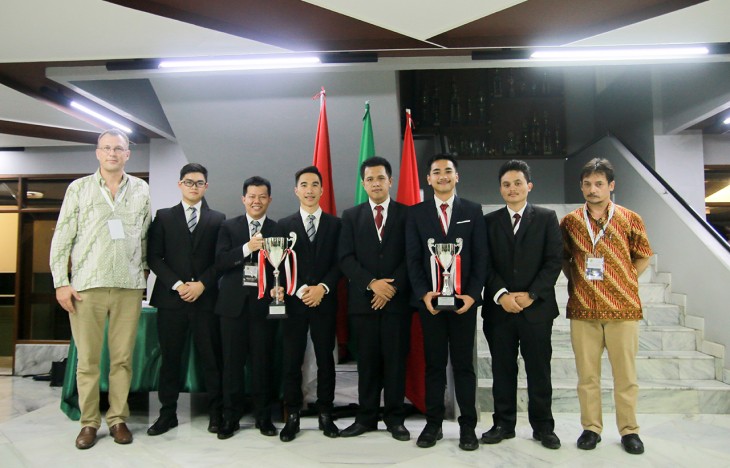 Addressing the group, Alexandre Faite, head of the ICRC's regional delegation for Indonesia and Timor-Leste, also pointed that the moot court competition is an important contributor to Indonesia's growing understanding of humanitarian law. He encouraged participants to use this annual event for sharpening their skills in legal research, writing and advocacy related to different humanitarian consequences of armed conflicts or other violence.
"As centres of excellence and leading research institutions, universities must enlighten their socio-political environment as well as the country's decision-makers to advise them on making the world progress towards prosperity, dignity and humanity," he said.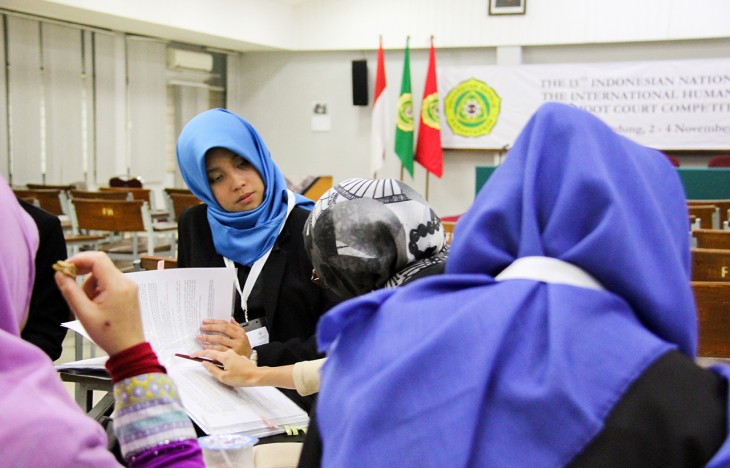 The ICRC regional delegation in Jakarta co-organizes the event with different universities every year. The competition has previously been held in Jakarta, Yogyakarta and Semarang.