Peru: Mama Angelica, a symbol of strength
I draw my courage from the love I have for my son, and from the suffering of the many women who, like me, are searching for missing relatives.
At 86, Angelica Mendoza, known by all as "Mama Angelica", is still strong despite her years. She has spent the last three decades searching tirelessly for her son, Arquimedes Ascarza Mendoza, who disappeared on 3 July 1983. Though the memory pains her, she can clearly recall the way her son was taken from his home in the early hours of the morning all those years ago.
"I have not stopped searching for him since he was taken. I've been to every place he could possibly be," says Mama Angelica. "We've all spent so many years searching and yet none of us has found our missing loved ones. We cannot forget them even as we grow old and die. How can we forget our sons, our husbands, our fathers? It's impossible."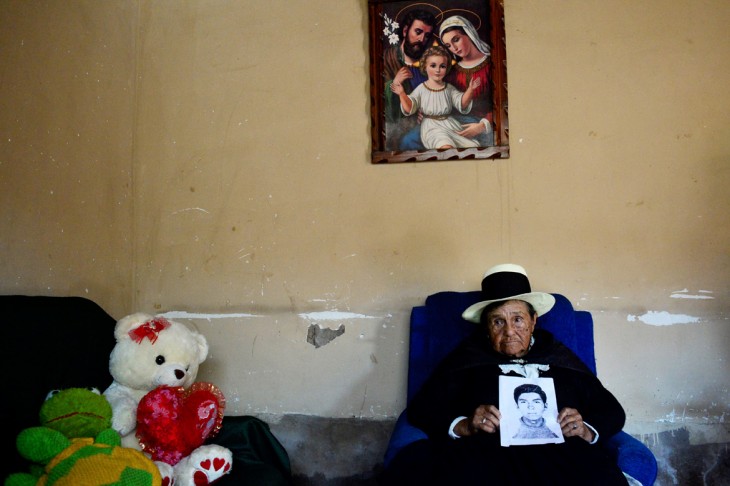 In Peru, an estimated 15,000 people disappeared during the period of armed violence from 1980 to 2000. It was normally the women who, swallowing their fear, would take charge of searching for their missing relatives. Men were at greater risk of disappearing if they made enquiries or investigations.
Rural Quechua-speaking women, with their limited Spanish, struggled the most. Mama Angelica became something of an advocate for these women, helping them to continue searching for their loved ones together.
"They came from the countryside. Word spread and many women came to see me, asking if I could speak on their behalf," explained Mama Angelica.
I told them that they wouldn't kill us if we stood united. We were many and together we were strong.
"I wasn't scared back then and I'm not scared now." United in their suffering, these women began working together to search every location, make enquiries to the authorities and speak to as many people as possible, day in and day out.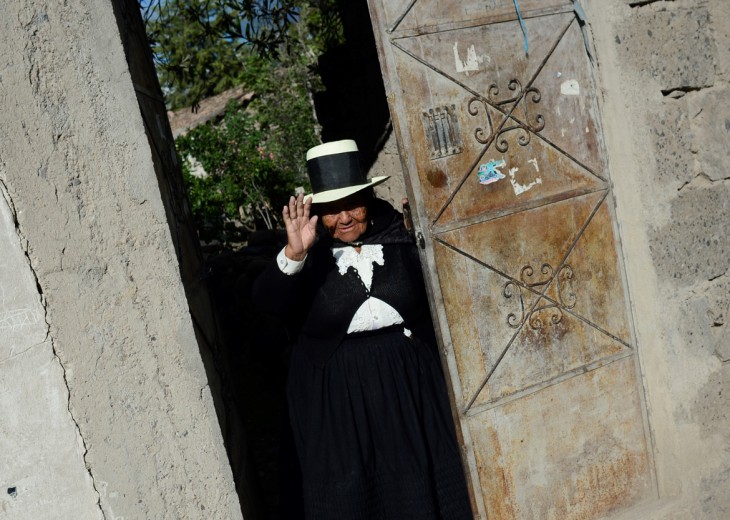 On 2 September 1983, two months after her son disappeared, Mama Angelica joined forces with another five women to establish the National Association of Relatives of the Kidnapped, Detained and Disappeared. The association, which goes by the Spanish acronym ANFASEP, quickly grew as more and more people joined. It now has 800 members.
"It has saved my life several times. They didn't want me to search for my son or to help other mothers in their search. But nothing could stop us," added Mama Angelica. "We came across so many orphans during the period of violence – poor little children with no food to eat and no parents to look after them. The members of our association rallied together to provide them with meals, to find toys for them and to send them to school."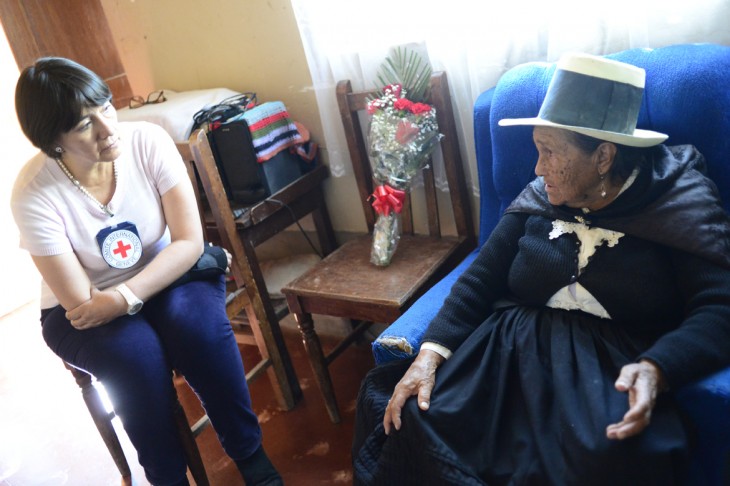 "Many of our association's members are dying without ever having found out what happened, why their husbands and sons disappeared, why they were taken away. I will keep advocating for them for as long as I can. I want to ask the government the reason for all this suffering even today."
Read all stories on International Women's Day 2016 >