Introduction to IHL e-learning: now available in French and Spanish
The ICRC's flagship e-learning "Introduction to IHL" is now also available in French and Spanish!
Wide availability on multiple learning platforms:
The content is available in French and Spanish on the IFRC's Learning Platform - the global learning hub providing resources to Red Cross and Red Crescent National Societies, volunteers, partners and the general public. Registration, access to and use of the IFRC Learning Platform is completely open and free. You need to have an account to be able to access the course, in case you don't have one already you can quickly create one by clicking on one of the above links. We advise you to create your account using a computer.
You can access the course anytime and wherever you are via your phone, tablet, laptop or computer. You can even learn offline by using the Cornerstone Learn mobile app (available for iOS and Android—terms of use available here) and downloading the courses and other resources you might be interested in.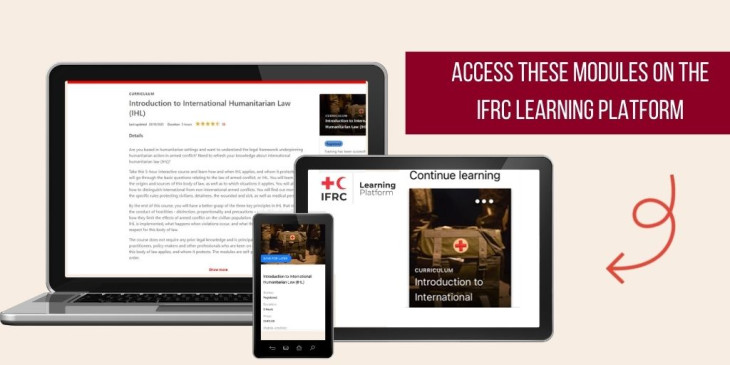 For learners who already have an account on the following platforms, you will also find the course available there: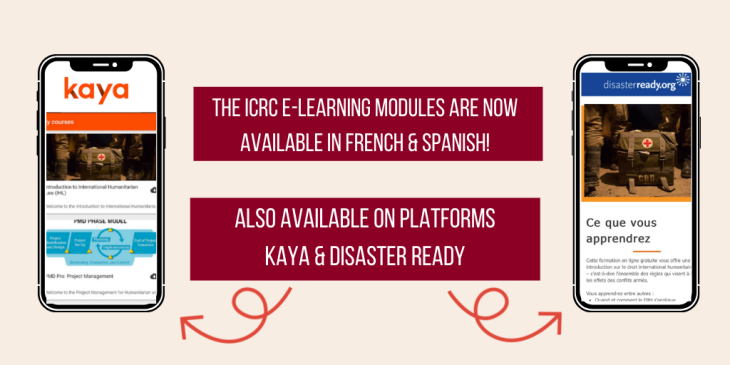 Key features of this e-learning:
In this revised interactive e-learning, you will go through the basic questions relating to the law of armed conflict, or International Humanitarian Law (IHL). Learning is divided into nine independent modules:
the origins of IHL
the main sources of IHL
conflict classification
the protection of the wounded, shipwrecked and sick, and of medical personnel
the protection of the civilian population
the protection of detainees
the conduct of hostilities
the implementation of IHL
international crimes


At the outset, a quick test will help you build your individual learning path. Through regular "Knowledge Check" quizzes, you will be able to assess your progress in the understanding of the law.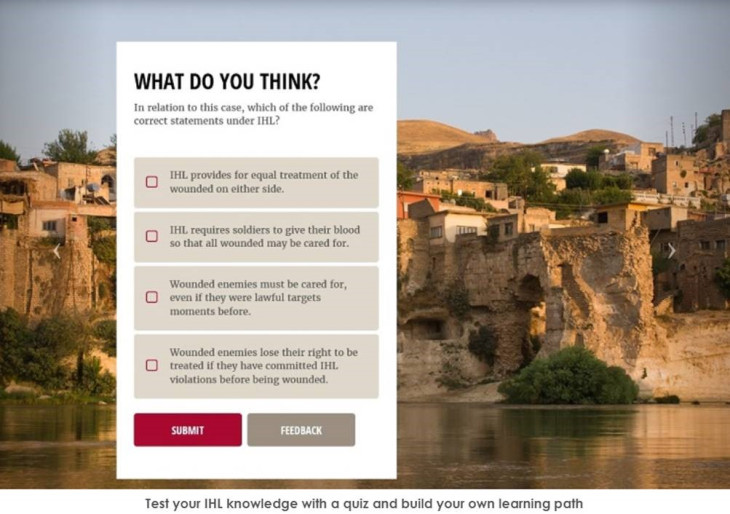 The "Resources" and "Glossary" sections will provide you with the definitions of terms and additional material. You will also be able to download "Recap cards" per module, summarizing the key points covered.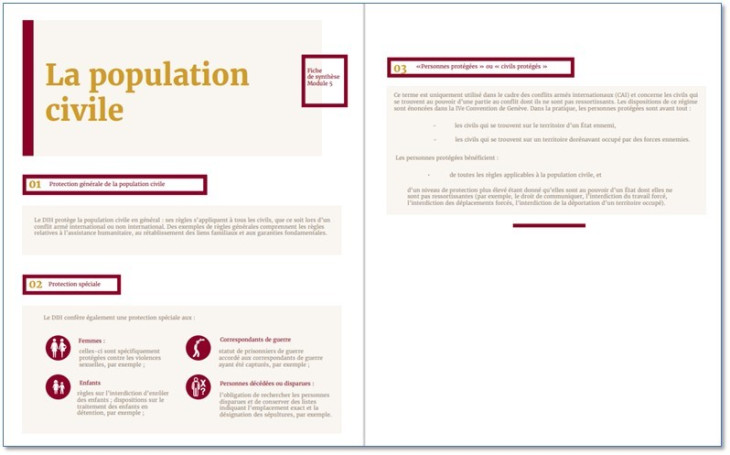 Who should take this course?
This e-learning is principally addressed to humanitarian practitioners, policy-makers, staff and volunteers from National Red Cross and Red Crescent societies, and other professionals who are keen on understanding how and when this body of law applies, and whom it protects. It does not require any prior legal knowledge.

The ICRC hopes the wider language availability of "Introduction to IHL", coupled with the recent release of the IHL 2.0 App, can help professionals around the world strengthen their familiarity with this body of law and support efforts to implement, teach and promote IHL around the globe.
For any comments or questions, please contact support.learning@ifrc.org