Jordan: A mother and daughter make contact after two years apart
Have patience my daughter. We will be together again one day.
With these words, Sa'adeya comforted her daughter Iqra'a when she spoke to her by telephone for the first time since losing contact with her two years ago.
Twenty-year-old Iqra'a Mohammed Ali became separated from her mother and three siblings in 2008 when she came to Jordan from Somalia, along with another brother and sister, and her grandmother. The last contact between Iqra'a and her mother was in early 2015, when Sa'adeya called the family to inform them that she is in Yemen.
"After that we lost track of her. We didn't know if she was dead or alive," explained Iqra'a. "Eventually, I submitted a request to the ICRC in Amman, asking them to help me search for her."
A week ago, the family received a call from a tracing officer at the ICRC delegation in Amman informing them that Sa'adeya was in Kharaz camp in Yemen, and that they had her telephone number.
"I couldn't believe it, said Iqra'a. "I went with my grandmother to the ICRC office. My legs were shaking as the tracing officer dialled the number. It was such as relief to hear my mother's voice again. I wanted to live in that moment forever."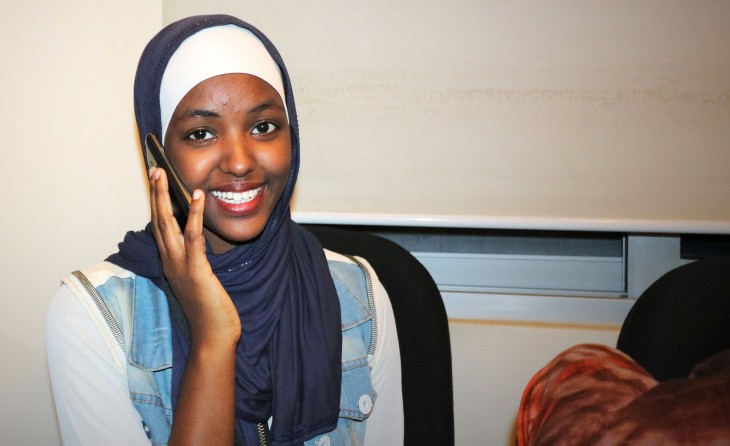 "What broke my heart, however, was hearing that she was ill and needed urgent surgery. But now that I have found her, I will not lose her again. Only God knows how much I miss her. Are we destined to meet again? I certainly pray that we will."
Iqra'a has a pending claim to be resettled in a third country, but can return to the ICRC Amman office anytime to phone her mother in Yemen. At present, Sa'adeya is waiting to have surgery to remove her gall bladder.