Kenya: Cash donation helps family fight drought
Halim is holding her 12-year-old, Mohammed, who from time to time hits her unintentionally with both his head and hands. Halim is the mother of 10 children, but it is Mohammed, who has cerebral palsy, who requires the most attention, especially now during a time of great need. Mohammed's father does odd jobs to support his family but often cannot find any work and returns home empty-handed.
Halim's family has been hit hard by a drought ravaging parts of Kenya. The lack of rain in her village, Bula Rahama, in Kenya's Tana Delta County, has led to the death of many livestock, whose carcasses dot the village. All the families here depend on goats, sheep and cattle for survival; all of the livestock owned by Halim's family have died from the drought. Now her 10 children and three grandchildren have no milk to drink. In the past, Mohammed's breakfast included milk, porridge, and biscuits. His mother would also buy vitamins for him. These days the 12-year-old finds himself hungry most of the day.
"Today the boy has had only porridge. Later, he will have black tea and sleep," Halim said, recalling how her child was healthier when the livestock were alive.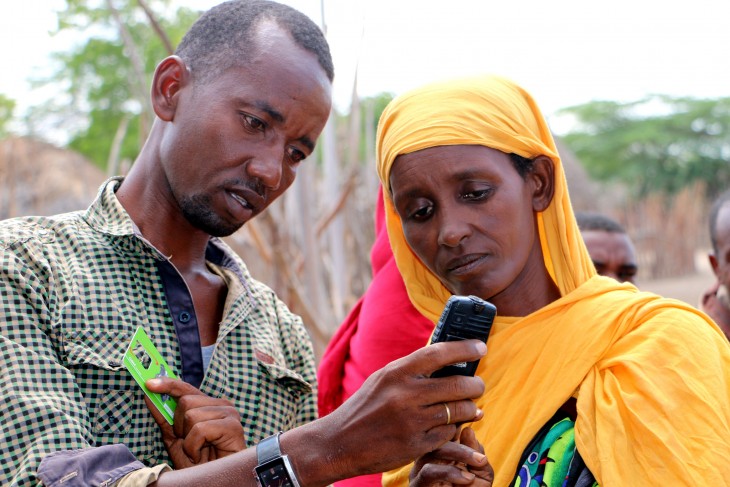 Hillolwe, the village chief of Bula Rahama, said that Halim would receive donated food and money from villagers in the past to take Mohammed to hospital. But now her neighbors are not able to fully support Mohammed because the drought has dented their own limited resources. The community, Hillolwe said, thought the world may be coming to an end because of the rate at which their livestock were dying.
In April the International Committee of the Red Cross and Kenya Red Cross Society donated about $100 to $166 per household - spread out in three monthly payments to 7,869 households to assist families trying to overcome the effects of drought in Lamu and Tana Delta in Kenya's Coast.
Halim plans to buy provisions for her children: milk, biscuits, flour for porridge, medicine and sugar. A priority is the wellbeing of Mohammed, who has had a difficult life in rural Kenya. "Mohammed has never received any kind of assistance since he was born. Now the Red Cross is coming to his aid," Halim said.