Kyrgyzstan: Prison block offering lenient conditions for prisoners serving life sentences opens in Penal Colony 19
Bishkek (ICRC) - On 18 December 2017, a ceremony was held to mark the opening of a prison block providing lenient conditions for prisoners serving life sentences in Penal Colony 19, located in Zhany Jer, Chui oblast.
The new block consists of two fully renovated buildings with rooms for prisoners, a kitchen, a dining room, showers and toilets, walking areas, new water systems, and heating, sanitation and treatment facilities.
"After serving 20 years under strict, standard conditions, life prisoners can now be transferred to a block with more lenient conditions," says Nurdin Turdubekov, the prison warden. "The block, which can hold up to 120 prisoners, was entirely renovated and rebuilt and now complies with international prison standards. The Kyrgyz penitentiary authorities were able to complete this project with the support of the ICRC.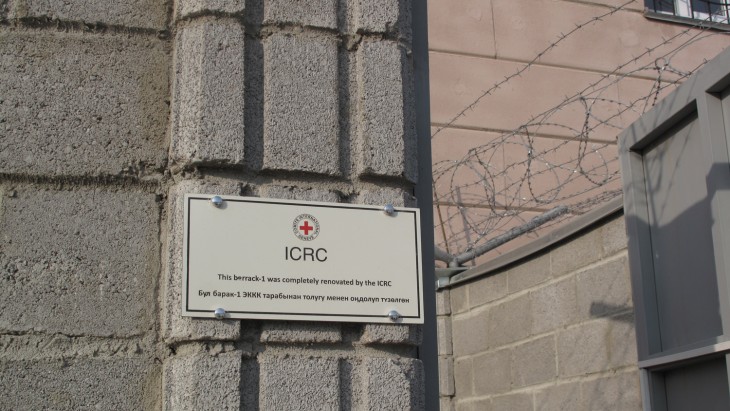 The ICRC's prison system advisor helped prepare the management guidelines for Penal Colony 19, which was built before the new infrastructure requirements set forth in the Kyrgyz prison reform programme took effect. The local prison staff were trained on the new regulations and guidelines.
"We are also actively involved in the annual workshop on building maintenance, which the ICRC organizes for construction departments and prison authorities," says Mr Turdubekov. "This comprehensive approach to Colony 19 – through legal, technical and training support – helped turn it into an entirely new place for prisoners serving life sentences in Kyrgyzstan."
The ceremony marking the opening of the prison block was organized with the help of Taalaibek Japarov, head of the Kyrgyz State Penitentiary Service, and Sangeeta Koenig, the ICRC's head of mission in the Kyrgyz Republic.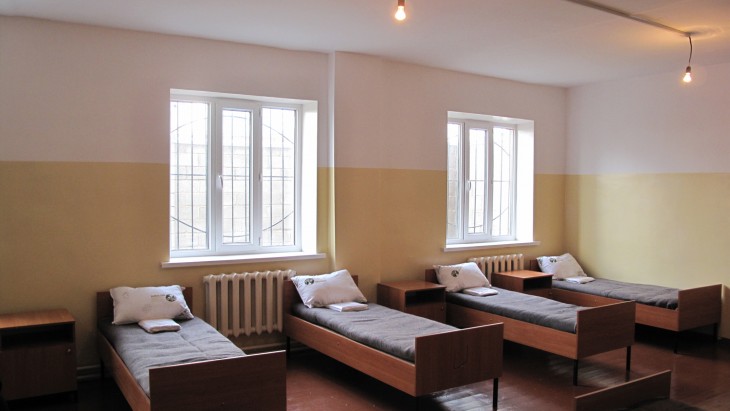 "For the first time, eligible prisoners can serve their life sentences in a prison block that is less strict and meets international standards. But more importantly, the renovated prison block will change the lives of these prisoners – their living conditions will be easier, they will be able to communicate more between themselves and with their loved ones, and they will have greater access to a wide range of educational and leisure activities," says Ms Koenig.