Lebanon: How Samir's life was injected with health and happiness
In July 2018, Samir arrived at the emergency room of Rafik Hariri University Hospital (RHUH) with an unbearable abdominal pain.
Unable to afford treatment, the Palestinian refugee from Syria, would normally have had a hard time accessing health services. Life on the streets of the Sabra refugee camp, since the eruption of the Syrian conflict, can be difficult. Many vulnerable people struggle to access health care services in Lebanon.
Several of the patients wait too long before seeking help because they cannot afford primary health care, arriving at the hospital in a severe if not urgent state. And, even if they are admitted on time, some patients leave the emergency room – despite the the doctors' advice – unable to afford preliminary medical tests or because they cannot afford the prescribed treatment. Most of these patients are aware of the medical repercussions and yet they cannot do anything about it.
To help patients like Samir access quality health care services, the ICRC and the Avina Foundation partnered with RHUH to launch a multi-year project
"Supporting Access to Health care Where it is Most Needed".
The aim of this project is to give access to quality health care to vulnerable people of all nationalities, reinforce the infrastructure of the hospital and build the capacityies of its staff.
To date, more than 5,000 people have been able to access quality health care and more than 25 projects to reinforce the infrastructure of the hospital have been conducted.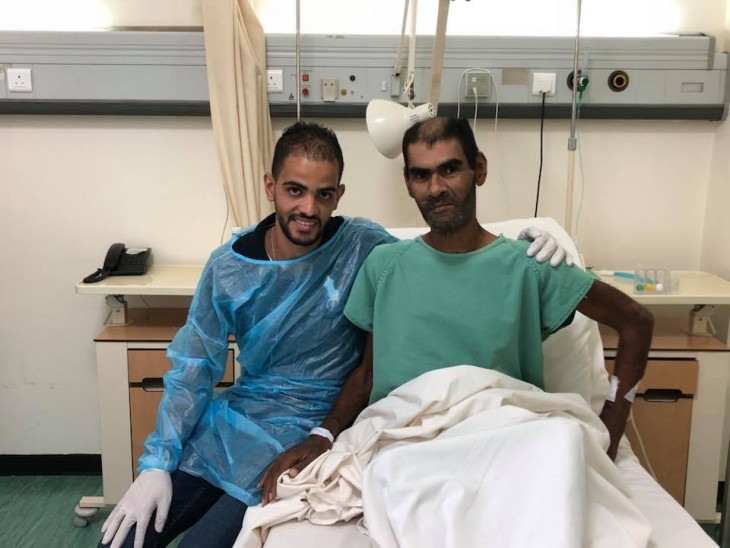 But the work does not end there.
The ICRC's holistic approach to health services includes the continuum of care, meaning that patients like Samir will not just receive emergency treatment but also psychological follow up and referrals for further support or treatment.
When Samir arrived at the ER a life-saving procedure was conducted to treat his ulcer. During his treating, the doctors became aware of his unhealthy mental health. A psychiatrist diagnosed him with depression and he was provided with the proper treatment.

Samir never used to mention his family, except for his daughter in Syria, with whom he has lost all contact. The ICRC's social workers then contacted the UN Relief and Works Agency for Palestine Refugees and together they were able to find his nephew who is living in north Lebanon. Ahmad, Samir's nephew, came to visit bringing him clothes, food and a glimpse of happiness. Meeting his family nephew helped him heal. He was discharged after he recovered fully.
Samir will receive 250 US dollars monthly for the next six months, during which he will also be looking for a stable job to make ends meet.