Lebanon: Syrian refugees' fifth winter away from home
As the conflict in Syria shows no sign of abating, many refugees are going through their fifth consecutive winter in Lebanon. For many who live in inadequate conditions, winter is adding to their suffering, making them more vulnerable year after year.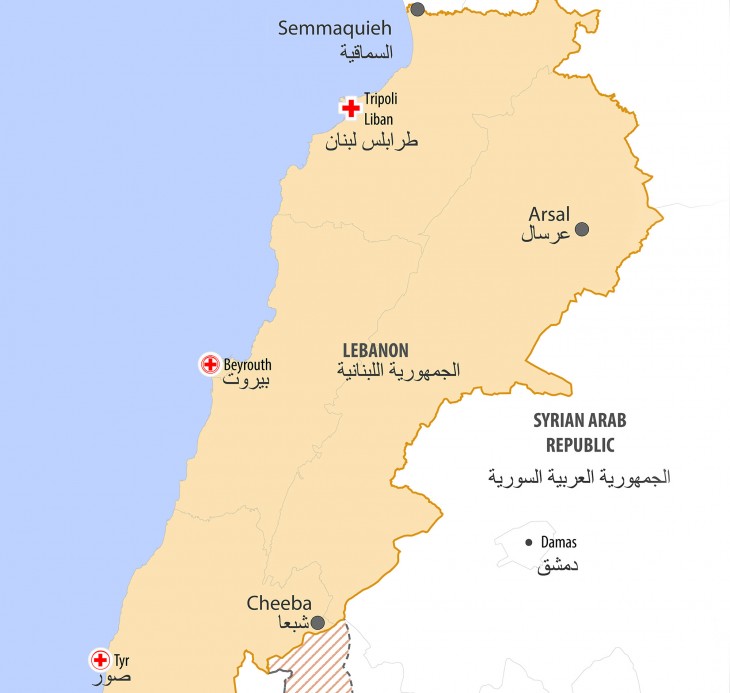 The ICRC, together with the Lebanese Red Cross, is trying to respond to the needs of Syrian and Palestinian refugees, Lebanese returnees as well as other vulnerable Lebanese people.
Semmaqieh - staying dry despite the rain
The Lebanese Red Cross and the ICRC have moved refugee families away from the river separating the Lebanese border region of Semmaqieh from Syria. And we've renovated their informal tented settlement to help them cope with the winter. Last winter, the river overflowed, flooding hundreds of tents.
Aarsal - insulation against the winter cold
The ICRC and the Qatari Red Crescent have installed insulation in refugees' tents at Aarsal. Thousands of refugees are living in tented settlements after having fled the conflict in Syria. At more than 1300 m above sea level, Aarsal is one of Lebanon's coldest areas. Each winter, families struggle to survive in ill-equipped tents.
Chebaa - food and blankets for the winter
The Lebanese Red Cross and the ICRC are distributing food, blankets and other essentials to Syrian refugees in Chebaa, southern Lebanon. They have already undertaken a perilous journey over mountains on foot. Once in Chebaa they face new challenges, including the harsh winter.