China: Peking University wins 17th Red Cross International Humanitarian Law Moot for Asia-Pacific
Standing their ground over four rounds of pitching and defending arguments, budding lawyers from Peking University, China, won the 17th Red Cross International Humanitarian Law (IHL) Moot for Asia-Pacific region. Co-organized by the Hong Kong Red Cross and the International Committee of the Red Cross (ICRC), the moot court concluded on 9 March in Hong Kong.
Singapore Management University won the second place in the competition, which had 24 participating teams. The University of Chinese Academy of Social Sciences also finished among the top four finalists, making it the best performance by Chinese mainland teams in the 17-year history of the regional competition.

"The teammates were excellent. I'm so proud of them," said Joseph Pratt, an associate professor at Peking University Law School, who coached the winning team. He said they had organized focused training sessions with at least 15 simulations to prepare for the competition.

Arguing a hypothetical IHL-related case before a simulated International Criminal Court, the teams acted as counsels for both prosecution and defence, which helped them look at humanitarian law from various angles.

"The competition aims to raise awareness of IHL among students and pique their interest through debate," said Larry Maybee, deputy head of the ICRC regional delegation for East Asia.

Congratulating the winning teams, Margherita D_Ascanio, head of legal division at the ICRC regional delegation for East Asia, particularly appreciated the Chinese mainland teams and assured that continuous effort would be made to promote this event.

Following the competition, students spoke of how it helped them grow. Chen Xiaohua, who led the team of the University of Chinese Academy of Social Sciences, said, "The IHL moot can go a long way in strengthening our skills in legal research and analysis of cases as well as legal writing and oral presentation in English."

One of the judges for the competition, Prof. Li Qiang from the Law School of China University of Political Science and Law, emphasized that such events enable college students to gain direct and deep insight into the relevance, value and significance of IHL.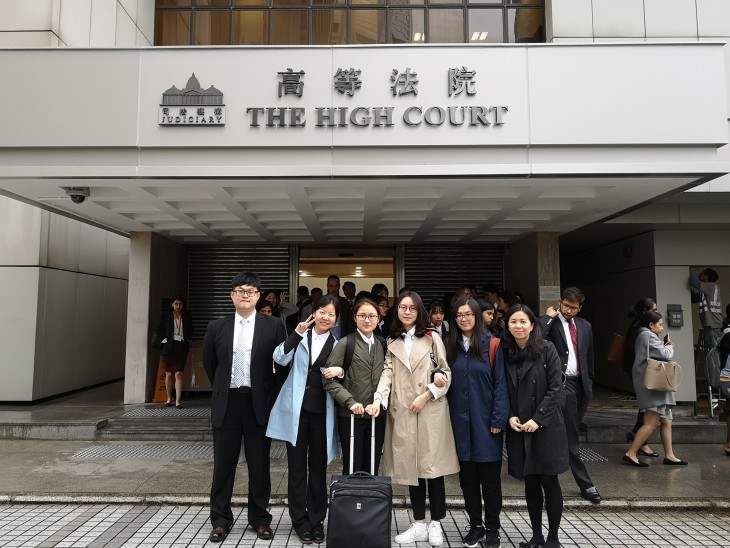 List of winners:
Winning Team:
Peking University (China)
Runner-Up Team:
Singapore Management University (Singapore)
Individual prizes for mooters
Best Mooter
Tan Bae Huey
Singapore Management University (Singapore)

First Honourable Mention:
ANUJ CHAND
Kathmandu School of Law (Nepal)

Second Honourable Mention:
Lyndon Seow Ling Neng
Singapore Management University (Singapore)
Memorial prizes
Best memorial for prosecution:
Singapore Management University (Singapore)

First honourable submission for prosecution:
Diplomatic Academy of Vietnam (Vietnam)

Second honourable submission for prosecution:
Kathmandu School of Law (Nepal)
Best memorial for defence:
University of Colombo (Sri Lanka)

First honourable submission for defence:
Singapore Management University (Singapore)

Second honourable submission for defence:
Diplomatic Academy of Vietnam (Vietnam)

Reported by Zheng Jianfeng,  March 9 in Hong Kong for Legal Daily
This story is translated from the original version on  legaldaily.com