Myanmar: Cash grant programme leads to new and restored livelihoods
Market day is on Wednesday this week in Mongsi, a small town of around 6,000 people in northern Shan State. It is a busy day for Daw Jhone Zay. The 45-year-old mother of three and proud grandmother of an energetic little boy sets out early to set up her stall with the products she got from a wholesaler the day before.
This week she has sweet litchi, ruby-red tomatoes, fresh green beans, chili, cucumber, cabbage and potatoes, brought mostly from Lashio to Mongsi via the bumpy Asia Highway.
This is Daw Jhone's Zay's fourth year in an internally displaced people's camp near Mongsi. She fled here with seven other family members because of an increase in the fighting around her village, three hours' drive from Mongsi. Before fleeing, Daw Jhone Zay owned a small grocery shop and sold goods at the local market.
Despite having very little in the way of money or space, but with a fierce determination to provide for her family, Daw Jhone Zay used her business skills and part of her shelter normally dedicated to the kitchen to set up a shop. She began by selling a few chicken eggs, noodles, washing powder and some snacks for children – items high in demand in the camp.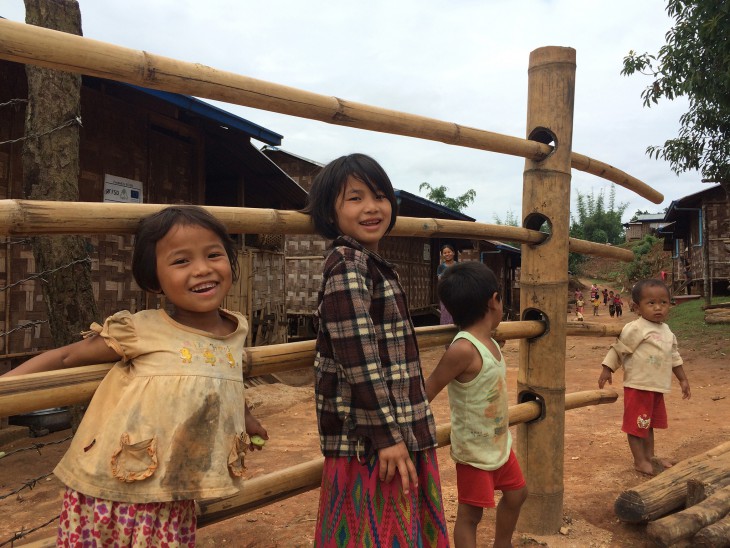 At the end of last year, based on a business plan developed following a training session with the ICRC, she received a conditional cash grant of 134,000 MMK (110 USD) to help her build her business. She was able to invest in diversifying her inventory and maintaining sufficient stock levels to meet the demand. While maintaining her business in the camp, she now partners with two women from the host community to rent a stall in the Mongsi market and sells fresh produce every week.
"I speak Kachin, but I have also learned Chinese and Shan, which serves me well in town," says Daw Jhone Zay. "Before, I didn't have money to have my own space in the market, so I was selling for shop owners from the side of the road. But it was not enough."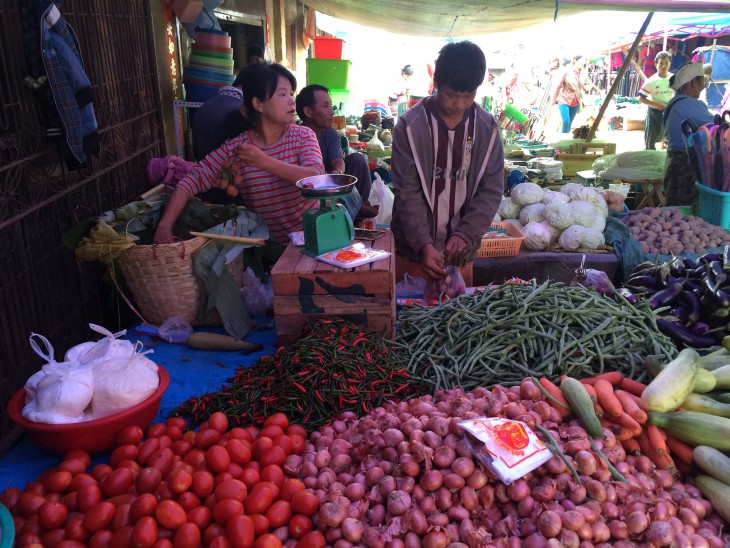 Daw Jhone Zay is one of 29 people who received a cash grant from the ICRC in her internally displaced people's camp managed by the Kachin Baptist Church. Six months after receiving the grant, and four years since fleeing her village, she is at last able to adequately support her family of eight, no longer having to borrow money for extra food, clothes, school fees and health services: "Now, I can play my role without worry."
The ICRC instituted this "conditional cash grant" programme in January. While purely humanitarian in nature – beneficiaries are selected among particularly vulnerable poor families – this type of programme seeks to contribute to the local economy by generating new goods and services. This approach also seeks to contribute to the stability of the area, rather than disrupt the market by distributing to people food and other goods brought from outside the area.
"This was a pilot project in northern Shan State. While most people opted for livestock-raising businesses, Daw Jhone Zay was a pioneer with her small shop business model. What she chose for her activity was very beneficial for her, enabling her to safely provide for her family, and her partnership with local women was a good step in building ties between the local community and the displaced population," says Martin Samtan, ICRC field officer in charge of the programme.
So far in Myanmar in 2016, more than 860 families have received conditional cash grants to set up or restart small businesses. These benefit more than 4,330 people who are directly or indirectly affected by conflict.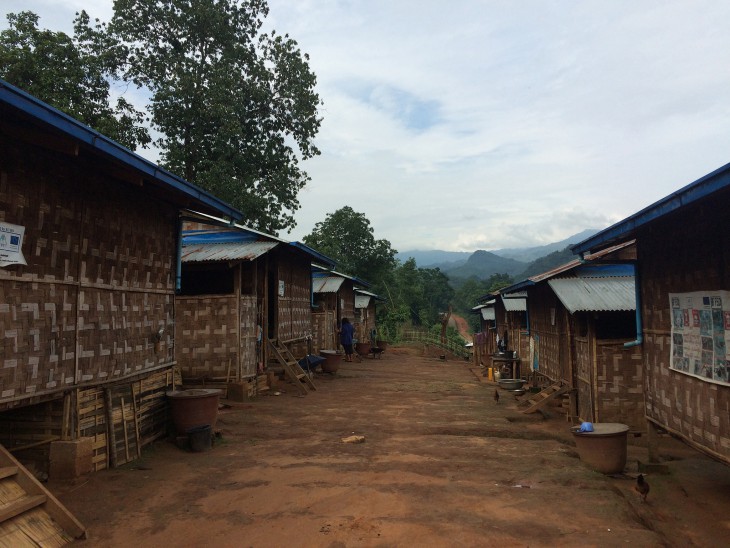 See more on: Myanmar People