Pakistan: International course on the management of the dead in emergencies
Under international humanitarian law (IHL), the remains of people who have died during armed conflict must be managed professionally with dignity and respect. However, in emergency situations, it is often difficult to promptly recover and manage the remains of the deceased.
To share best practices on the dignified management of the deceased during humanitarian emergencies, the International Committee of the Red Cross (ICRC) in Pakistan hosted a flagship five-day international course on the management of the dead in disasters, bringing together 42 humanitarian forensic experts from 19 countries across Asia-Pacific, Middle East and Eurasia regions.
"Protection of the dead is one of the three pillars of humanitarian response following conflicts or disasters, along with caring for survivors and restoring basic services. It includes protecting their dignity as well as assisting in their identification, to prevent and resolve the tragedy of the missing," said Ivett Kovari, forensic specialist at the ICRC.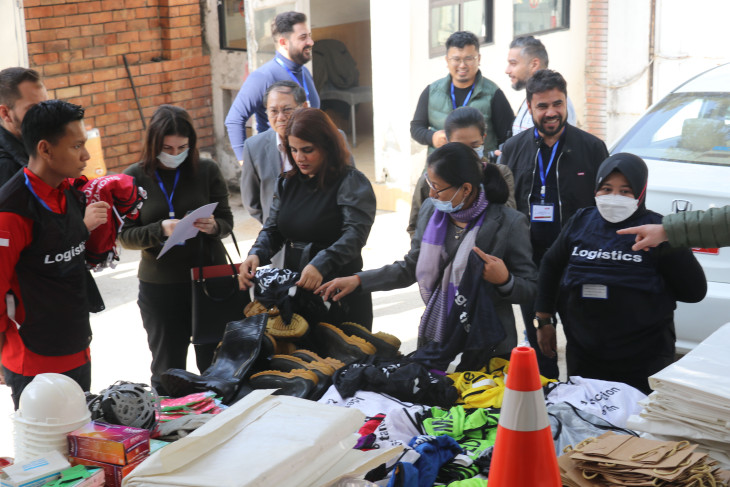 Dr Samarika Dahal, forensic odontologist from Nepal, and Dr Luis Fondebrider, forensic anthropologist from Argentina, were guest speakers at the workshop along with local experts and ICRC trainers. The course ended with a full-day simulation exercise designed to provide practical experience to the participants.
Ditor Haliti, who participated in the training from Pristina, Kosovo*, said, "The event was an excellent opportunity to exchange knowledge and experience from different contexts." He added that the practice of managing the dead is in its initial stages in Kosovo and learnings from the training will be applied to set up an suitable system.
The ICRC is the only organization offering forensic assistance exclusively for humanitarian purposes in line with our neutral, independent and impartial principles. In Pakistan, the ICRC's forensic unit has led the way in standardizing procedures for managing the dead. Through training programmes, workshops and material assistance, our team of forensic specialists continues to work with partners and authorities to provide necessary tools and share their expertise on best humanitarian forensic practices.
*Kosovo unilaterally declared its independence from Serbia on 17 February 2008. Its status remains disputed.