Pakistan: Stranded in Somalia, fishermen finally return home
A fisherman himself, 88-year-old Jamal knew that the seas could be unpredictable. So, when his son Ali, who had left with six other fishermen, did not return around the expected date, Jamal did not immediately panic. But he grew worried when weeks turned into months and the family could not establish any contact with their son.
Joined in their grief, the other six families shared the agony that Jamal felt. The seven fishermen, stranded in Somalia after their boat capsized, were helpless as they couldn't send a message home, despite knowing that their families must be agonizing over their disappearance. The fishermen belonged to far-flung coastal areas in Balochistan and Sindh, where fishing is the mainstay.
"We did not even know if our son was alive!" said Zafar, the father of another fisherman. This deadly silence finally broke with a phone call facilitated by the ICRC and Somali authorities.
The ICRC came in contact with the stranded fishermen in Kismayo, Somalia, as part of the humanitarian work there. At the request of the Ministry of Foreign Affairs, Government of Pakistan, the process of repatriating the seven fishermen to Pakistan was initiated and arranged by the ICRC in coordination with the Somali authorities.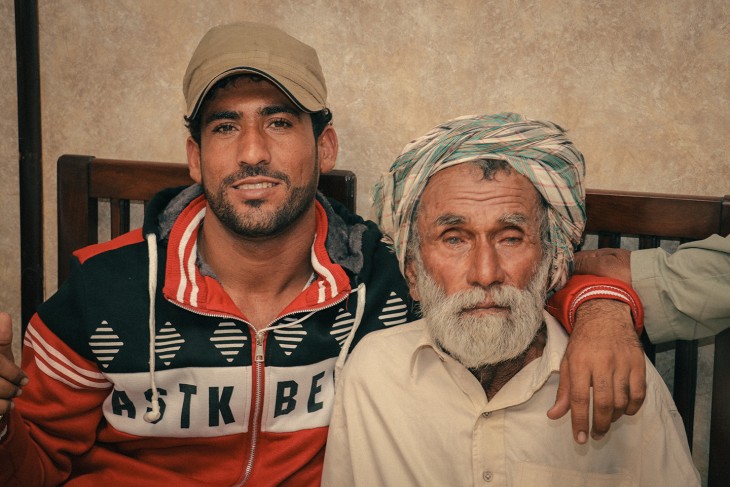 The families finally reunited on 20 October 2017. Anxiety gave way to tears of joy and relief at the Karachi and Islamabad airports as the loved ones embraced each other. The families travelled to Karachi and Islamabad with the support of the Pakistan Red Crescent Society (PRCS) and the ICRC. "Returning home seems so surreal; it feels like we are in heaven," said Salim, one of the fishermen.
The ICRC strives to connect people who have been separated from their families due to natural disasters, migration or violence. Where possible, we help them reunite with their families. As part of the Restoring Family Links (RFL) programme, the ICRC works closely with PRCS to facilitate this process. Earlier this year, seven other Pakistani fishermen stranded in Yemen were repatriated and reunited with their families in Pakistan after more than a decade of separation. To learn more about RFL, please visit www.familylinks.icrc.org.
Find out more about the ICRC's work in Somalia. 
Names have been changed to protect their identity.