ICRC, ROK foreign ministry hold IHL seminar for Korean officials
The International Committee of the Red Cross (ICRC) together with the Republic of Korea's (ROK) ministry of foreign affairs conducted the first-ever workshop on international humanitarian law (IHL) for government officials and military legal officials in Korea.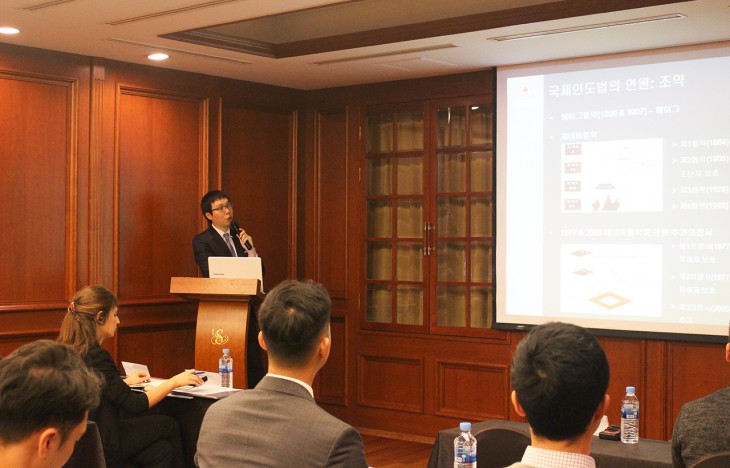 The two-day workshop took place on 27 and 28 November in Seoul, Korea. There were over 25 participants from the foreign ministry, the ministry of national defense and the ministry of unification. A number of military legal officials who hold senior to mid-level positions and have the potential to impact the domestic implementation of international law and policies also attended the workshop.
The topics discussed included current issues and challenges related to IHL. These were illustrated by concrete cases, as well as the work that the ICRC carries out in Korea with a number of local partners.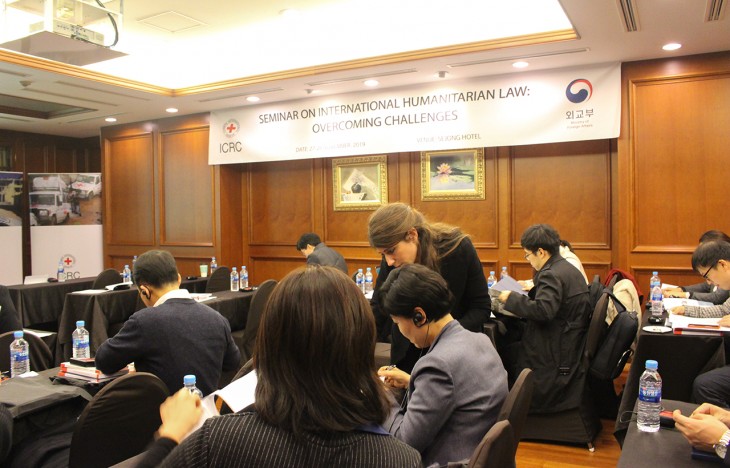 "The aim of this workshop is to raise the interest in IHL among officials and to encourage adherence to international treaties of humanitarian interest as well as national implementation of humanitarian law," said Georgios Georgantas, head of the ICRC's mission in Korea, in his opening remarks.
The ICRC mission in Korea has been working since 2015 to promote international humanitarian law, apart from engaging with the Korean military, universities and the Korean Red Cross, as well as fostering support for the ICRC activities in the region.