Scarred for life: War in Mosul draws to a brutal end
On 10 July, Iraqi Prime Minister Haider Al-Abadi declared victory in Mosul, bringing about the end of a military operation that began in October 2016.
While the fighting may be over, massive humanitarian needs remain – both for those inside the city, and the more than 800,000 people still displaced.
As the battle for #Mosul draws to a brutal end, hospitals are overwhelmed with patients injured by blasts and bullets – many are children. pic.twitter.com/27ynrPdzjR

— ICRC (@ICRC) July 8, 2017
For those trying to return home, the challenges are manifold. Their neighbourhoods have been scarred by the heavy fighting with thousands of homes, hundreds of roads and bridges, as well as water stations, electricity plants, hospitals and schools completely destroyed.
Access to clean water also remains a major concern. We have rehabilitated eight boosting stations in the eastern part of Mosul that are providing clean water to around 600,000 people. There are also five ongoing projects in West Mosul.
Cries of pain https://t.co/R57QhoVcC8

— BBC News (World) (@BBCWorld) July 5, 2017
Our mobile surgical team is also operating in Mosul General Hospital where they have received over 650 cases since their deployment. The medical teams are now witnessing an increase in the number of people injured by unexploded ordnance and other explosive remnants of war.
"All the traumas we see, more than 90 per cent, are directly war-wounded traumas - gunshots and shell injuries, which means from blasts," said Doctor Julia Schurch who was operating from the hospital which stood roughly a kilometre away from the former frontline.
"Here it is really a very high number of war-wounded cases, from very small superficial lesions from flying elements to deadly injuries."
"Many of the wounded are young," tweeted ICRC Director of Middle East, Robert Mardini. "They will carry their scars for life."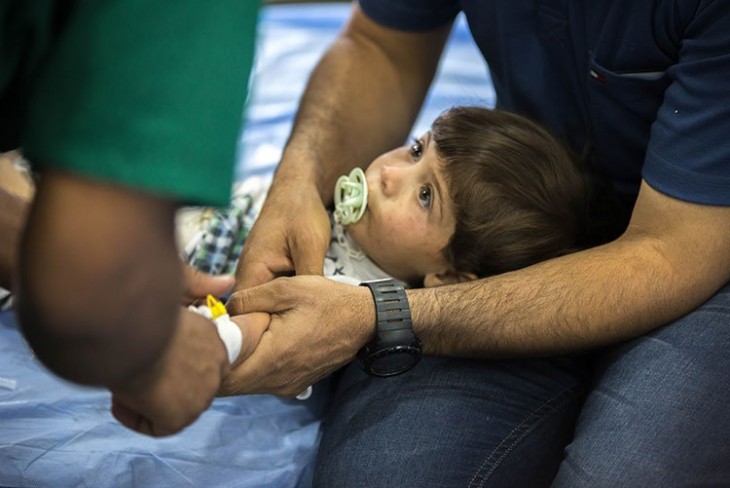 Despite the war in Mosul declared over, hundreds of thousands of civilians will continue to suffer the consequences. We have provided essential relief items, clean water, and medicines to more than one million people since the start of the Mosul military operation.