Somalia: A family without food sees drought turn to disaster
Inside an isolated straw hut on a dried-up riverbed, Abdullahi Mohamud sits with three of his youngest children. Despair covers his face. There is no food left in the house.
"The ones you see here didn't have supper last night," Abdullahi reveals.
Two of the children play with empty containers, while the other tugs on his father's shirt for attention. All three seem innocently unaware of their father's deep worries.
Abdullahi moved his wife and 11 children to this location 25 kilometres north of Garowe in Somalia's Nugal region two months ago, after he lost most of his animals to the drought. Only 30 goats and sheep remain in his once-sizeable herd of 270. Worse, the remaining animals are frail and near impossible to sell. They don't produce milk and can't be slaughtered for meat. As a last resort, Abdullahi moved to the riverbed hoping he would be able to sell the sand. But that hasn't panned out either.
"If we can't live on the animals or from the soil, then I don't know how they [children] will survive," he admits in a voice cracking with emotion and eyes welling with tears.
Animals are dying because of the severe drought in #Somalia, which in turn has affected millions of people in the country. pic.twitter.com/91KW7qnCFE

— ICRC Africa (@ICRC_Africa) March 1, 2017
Livestock is life
This reality of hard living is familiar to many Somalis. Mohamed Salat, also a herder who lives further down the channel, has seen his herd of 360 goats and sheep dwindle to 90. He has brought the animals to water at a well built along the dried-up river.
"In my 43 years, I have never seen or heard of a drought like this one." says Salat. "We never woke up to a time when we didn't have milk from our goats."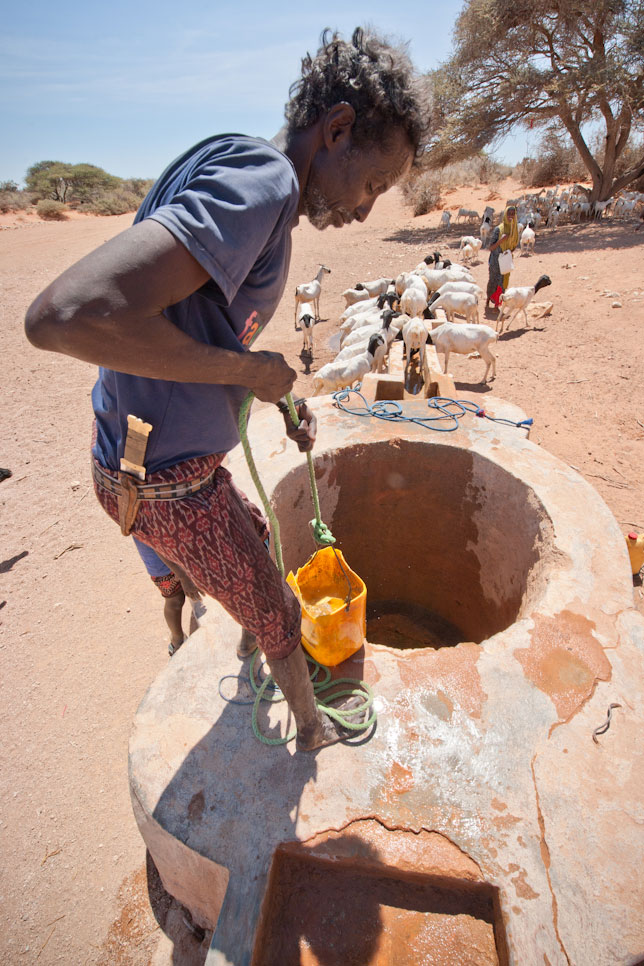 While dry spells are nothing new in Somalia, the conditions this year have been exacerbated by the poor rains last year. The Somali saying "livestock is life" resonates even deeper in such difficult spells. Lack of pasture and water has led to loss of livestock, ultimately robbing the people of their source of income and food. Pastoralists have been forced to move into urban areas in search of food and water. Medical officials have seen a spike in the number of malnourished children visiting nutrition centres. These are all worrying effects that bear a sense of déjà vu with the 2011 famine crisis, a disaster that killed an estimated 260,000 people.
Effects felt across the country
Alarmingly, the drought's adverse effects are being felt across a much wider area of the country than in 2011. In the adjacent Sool region, hundreds of kilometres away from both Abdullahi and Mohamed, lies Godqaboobe. This small village sits along Somalia's main road connecting the country's north and south. Serado Haji, an elderly pastoralist woman, lives in a displacement camp surrounding the village.
Like many others in the now burgeoning camps in the country, she was left destitute after losing her herd to the drought.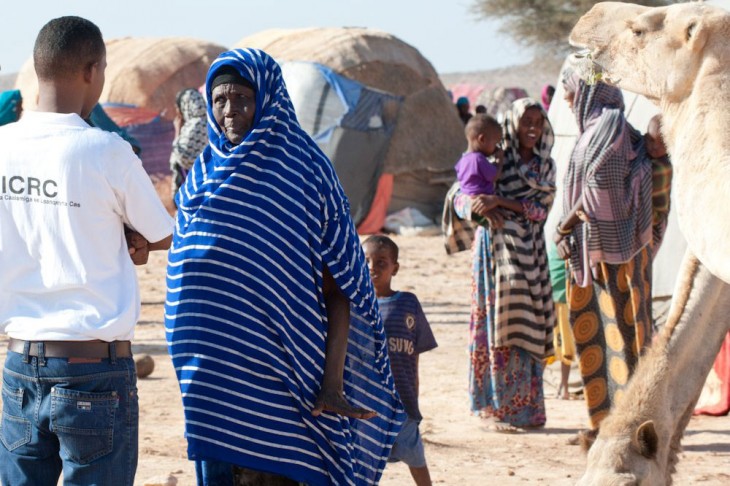 When asked how many animals she owned before, she chuckles in a way that belies the huge toll suffered: "We don't talk about it." The ones still alive are more burden than benefit.
"They (animals) can't carry their weight. We help them stand up in the morning with help from the neighbours," she explains.
Then the clincher, "We feed them and even cook for them. We cook for them food like we do for people." There is no food for the animals to find on their own.
Timing is vital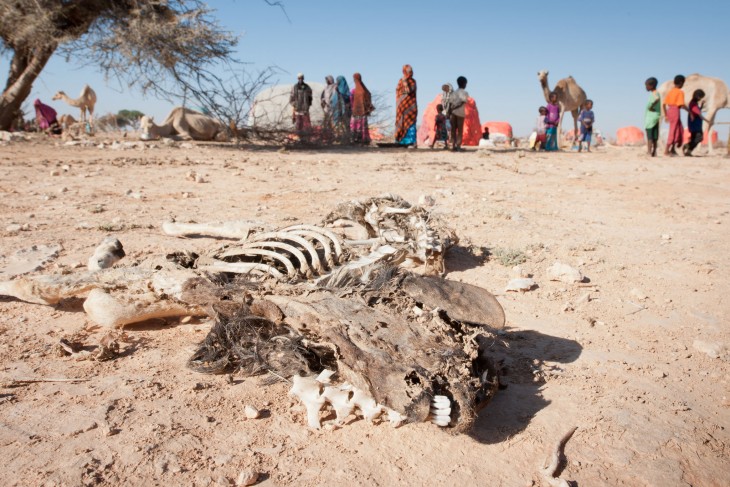 Humanitarian organizations estimate 6.2 million people, over half the country's population, are facing acute food insecurity across Somalia and are in need of assistance. Fears of a looming famine run rife and there is a growing concern that should the aid response fail to keep pace the situation will get much worse.
The ICRC has already began its response – food assistance, increasing access to water -- to the most vulnerable drought-affected families beginning with conflict-prone areas that are difficult to access for many aid organizations. Saredo's family is one of them.