In South Sudan, a long-awaited homecoming
Some were smiling, others looked nervous. Nearly three dozen children and another 12 adults were waiting to board the International Committee of the Red Cross (ICRC) airplanes that would soon deliver them to their home villages in South Sudan.
Standing on the airstrip, Ador was thinking about the children she left behind years before. They would rebuild their home so that they could live together again. The futures of everyone standing on the dirt airstrip on this mid-January day were full of hope and uncertainty. For some the fears of the unknown – Would their family accept them again? – weighed on their minds.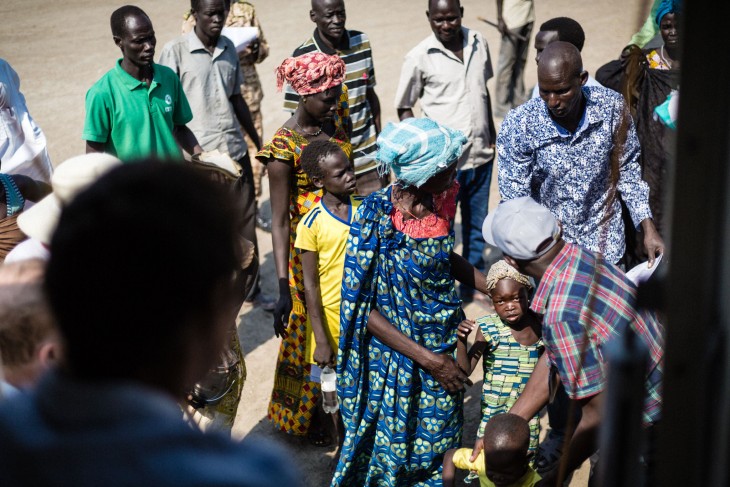 Ador hoped to return to her old job as a cook in a simple restaurant. Even though she had not spoken to her family for years she was confident she wanted to return to her village.
"I was born and grew up there. Maybe I will find that some of my relatives died. This is part of life. But there is nothing like the joy of going back home," Ador said.
When Ador's husband decided years ago to quit his small business and become a soldier, she was against it. But women here do not typically get a say in such decisions, and she thought it was better not to argue. Her husband joined the opposition movement fighting against the government of Sudan on the territory that in 2011 would become the new country of South Sudan.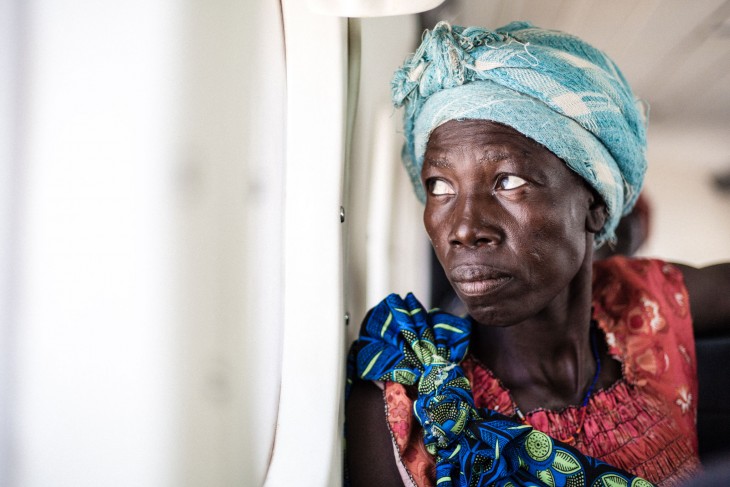 Soldiers rarely remain in one place for a long time, and very soon Ador had to leave her five children with a relative and follow her husband to a remote and unfamiliar place. The couple had two more children there. She missed home and called her family as often as she could afford.
In December 2013, two years after South Sudan became independent, rumors spread that violence had erupted in Juba. "At first, we did not worry about it too much. We thought it would soon be over and never reach us. We were so far from the capital," recalls Ador. But the fighting spread, splitting the country and the army along ethnic lines. Ador's husband and other soldiers belonging to his ethnic group were now considered enemies in the area they were living in. As violence continued, the men were killed.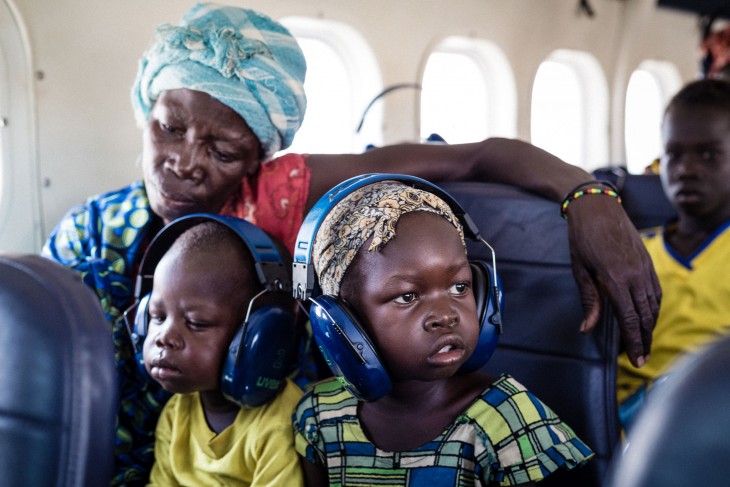 Ador and eleven other widows remained alone, with no relatives or acquaintances to rely on in a place where because of their ethnicity they were not welcome anymore. The 12 women and 35 children struggled to find food. "When you are in your own village someone would always come and say, 'I see you are going through difficult times. Why don't you come help me with this work?' And they would pay or share their food with you," said Ariek, one of the widows. "But here we were strangers."
As soon as the situation allowed it, the ICRC started negotiating with local authorities to try to return the women and children back home. The ICRC also searched for their families. Negotiations stalled, but a breakthrough came two years later. All the necessary authorizations were obtained and the women and children were allowed to return.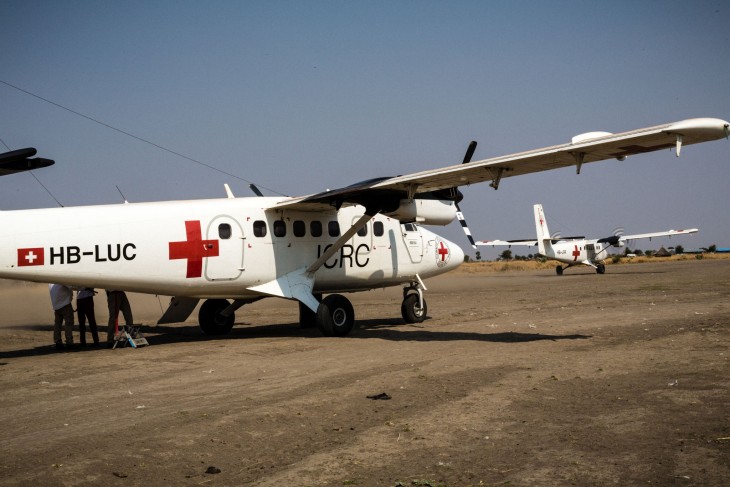 "We have been waiting for this day for so long," said Ariek, while she was waiting to board one of the airplanes. "There were times I was about to lose hope and I felt like I was going to die here alone. But I kept my heart open and God opened the way for us to come back."