Venezuela: People must have access to health-care services at all times
Every time a fight breaks out, health-care services spring up in action. Doctors, nurses and ambulance drivers risk their lives on a daily basis to treat the sick and wounded. In such a scenario, attacks against the health-care workers disrupt the flow of services. The International Committee of the Red Cross (ICRC) spoke to four people from the International Red Cross and Red Crescent Movement to hear their thoughts on protecting health-care services
Rudy Lukamba, ICRC doctor, Venezuela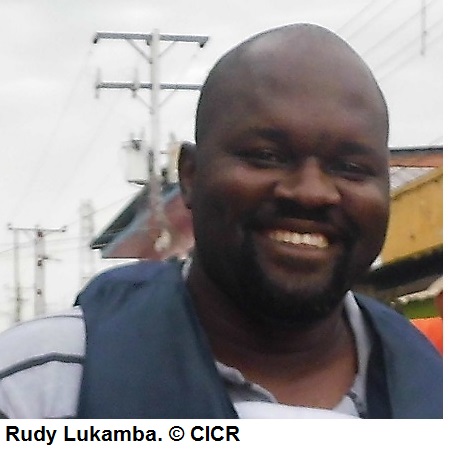 For Rudy Lukamba, health-care services are about making sure that people in need of medical treatment get the right treatment from the ones qualified to offer it. "Anything that gets in the way of that undermines its vital role," he says.
Whenever there is a natural disaster, armed conflict or any other violence, many services can get suspended. But closing down a hospital or a doctor's surgery has serious consequences.
"In some countries, we've seen services shut down because of attacks on hospitals, ambulances or health workers," he says. "Health-care facilities have to stay open. It's a matter of life and death."
Carlos Ruiz Pinto, national director for health at the Venezuelan Red Cross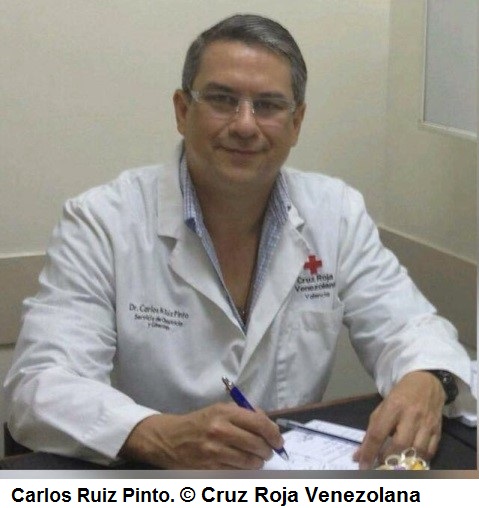 Everyone needs to look out for health-care services because, as Carlos Ruiz Pinto points out, "You never know when you might need them yourself."
We should always respect those working in health care and be careful about how we treat people. "The loss of even one nurse puts thousands at risk, let alone that of an ambulance or a hospital," Mr Pinto says.
Rafael Uzcátegui, head of first aid at the Mérida branch of the Venezuelan Red Cross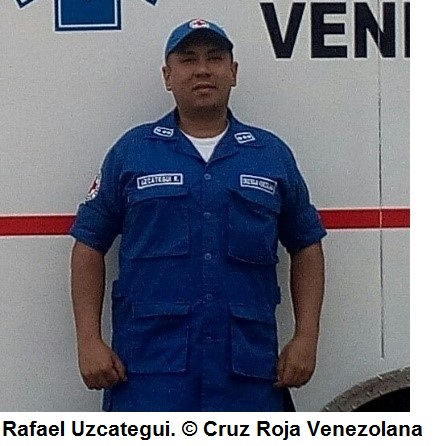 "It's important that people respect health-care services so that we can do our jobs. Their trust is vital," says Rafael Uzcátegui. His team members have been raising awareness of what they do, what the different units are and what their uniforms look like. "This has made our work a lot easier. When people see us coming, they know why we're there and help us do our jobs."
Mr Uzcátegui talks regularly to the local community and authorities. "It's something we do all the time. In the past, this enabled us to get inside restricted areas and treat those who needed our help."
Protecting first-aiders is protecting health care
Remedio Romero, chairman of the El Tigre branch of the Venezuelan Red Cross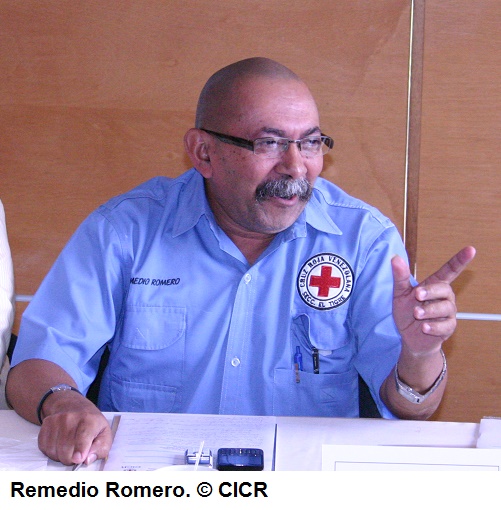 "The people that provide first aid are part of the country's health-care services, and we need to respect them and the work they do," says Remedio Romero. He trains first-aid workers not only in the technical aspects of the job but also in how they can generate respect for health-care services and ensure they can work in safety. He wants to develop this training further.
"When things get rough, I always remind my volunteers to stay calm, be patient and show humility in both asking for and providing help," says Mr Romero. "This is also what respect is about."