Virtual reality app to help amputee children wins humanitarian hackathon
Geneva/Tokyo – Can technology transform the plight of millions who are suffering in conflict zones across the world? With the aim of answering this question, the International Committee of the Red Cross (ICRC) came on board as a partner for the Japan XR Hackathon 2017 from 24 June to 2 July. This year's contest for budding techies was organized across four cities of Japan and Canada, with the purpose of developing applications to use in humanitarian work in the field.
The winning entry, "Happy Children", was an application to help rehabilitate amputee children in conflict zones, making exercise fun. The team has received US$ 40,000 to complete their project, in addition to 120-day free access to the Noitom virtual reality lab. The 99 participants, most of them split in teams, showcased how technology, specifically XR (extended reality, in others words a collective term for virtual, augmented and mixed reality), could be harnessed by humanitarian organizations in their work, ultimately reducing pain and suffering in conflict areas and helping people lead a life of dignity.
Noitom International played a leading role in the organization of this year's event. The company's president, Roch Nakajima, admitted that the hackathon theme, "XR for Humanitarian Action", was a challenging one. "I truly believe we began something here in Japan that had never been done before by challenging the XR community to think beyond their technology and see how it could be applied to solve real world problems - in a world that is sometimes not so easy to imagine or think about," he said.
"Given what they achieved in just one week during the hackathon, I'm convinced that the winning projects will be implemented in the field by the end of this year," said Christian Rouffaer, who heads the ICRC's Virtual Reality Unit in Bangkok. Since 2011, his team has been developing computer simulations that accurately "recreate" conflict from the perspective of soldiers and combatants and teach people the principles and rules of international humanitarian law.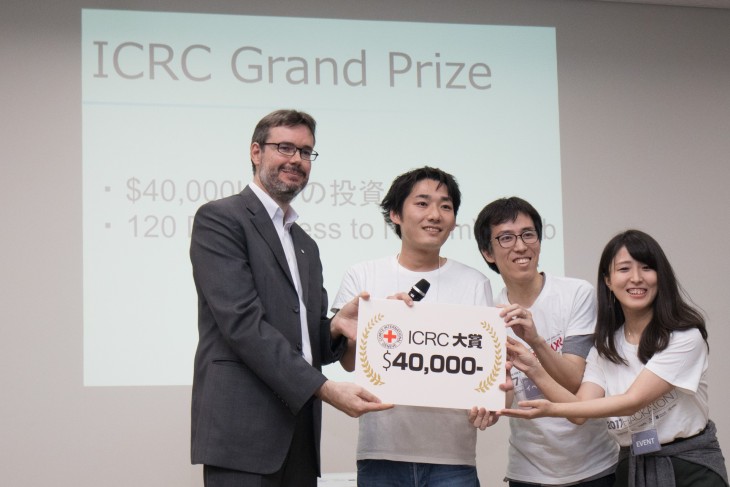 The biggest challenge for the winning team comprising Masahiro Yanai, Yuna Suzuki and Akira Minotani was the application of XR to humanitarian work. "The terminology –humanitarian assistance – is not part of everyday conversation here in Japan. That's why the background information and advice provided by the ICRC staff were so valuable," said Yuna. For Masahiro, receiving the top prize was a real boost. "Each of us has certain skills and techniques up our sleeve but we had no idea how to apply this knowledge to meet the social needs. This hackathon provided us with an opportunity to invent something useful for those who are suffering. It is exciting to see our ideas translate into products that will do good."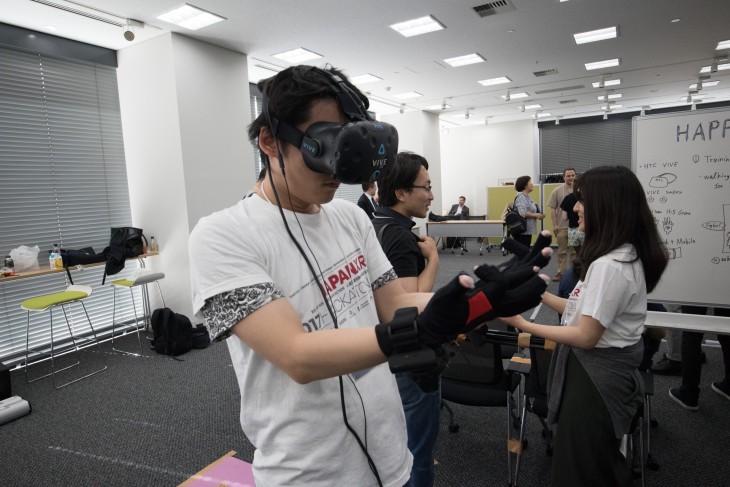 The hackathon was organized with the aim to extend high-tech solutions to those caught up in conflict zones, by not only building greater empathy for them by enabling people to experience their problems virtually, but also helping rehabilitate them. The potential of XR as a training or educational tool for those caught up in conflict and to assist humanitarian workers is still largely untapped. The ICRC believes that adapting XR applications to its work on the ground will make a huge impact on the people and communities it supports.
The Japan XR Hackathon brings the industry, the developer community and the public together in an entertaining and creative forum, and stimulates XR markets. This year's hackathon was sponsored/co-hosted by Noitom, PANORA and Silicon Valley Virtual Reality (SVVR), in cooperation with the ICRC.
Winning teams
First prize went to "Happy Children" developed for amputee children. The team received US$ 40,000 and 120-day free access to the Noitom VR lab
Second prize went to "Sexual Violence Meter (Violence Awareness)", which focuses on preventing sexual violence in conflict. The team received US$ 10,000 and 120-day free access to the Noitom VR lab, along with flight tickets to Geneva, where they will present the project to the ICRC team that is working on the issue of sexual violence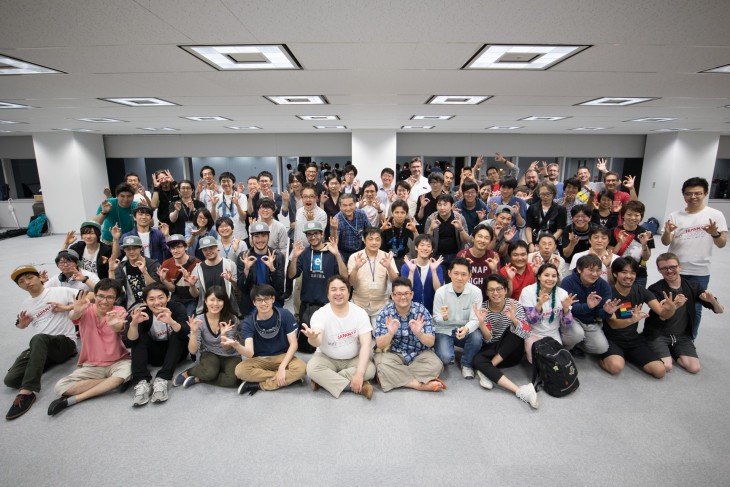 For more information, please contact:
Hitomi Makabe, ICRC Tokyo, +81 80 4142 9723
Graziella Piccoli, ICRC Bangkok, +66 81 9501270