Voices to Action: Local needs to inform global discussions
How would you face an earthquake, a viral outbreak or a violent event?
Voices to Action, a new initiative from the International Red Cross and Red Crescent Movement, aims to bring attention to the humanitarian crises that millions face every day, and gather insight on how prepared people feel to tackle local and global challenges.
At www.voicestoaction.org, visitors can experience real-life scenarios that people face during a natural disaster, health emergency and / or a violent event, and make decisions on how they would respond.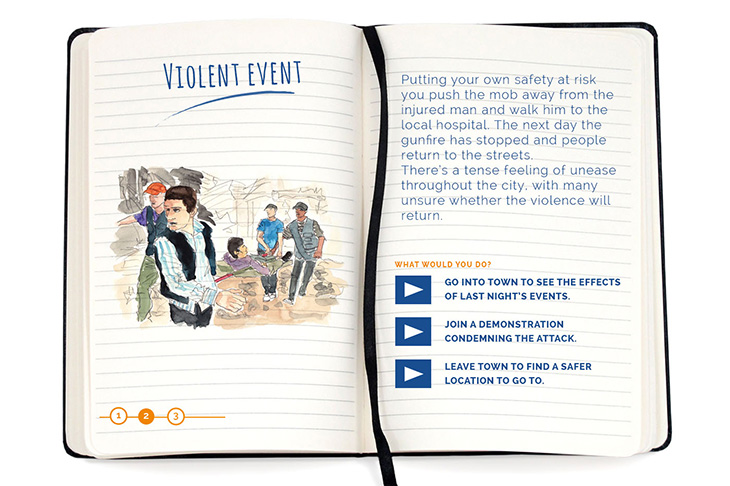 Visitors will also be asked a series of questions, such as "If there was a viral outbreak in your town, what would worry you the most?" and then invited to give their thoughts and ideas on how humanitarian challenges could be addressed.
Responses will be gathered and presented at the 32nd International Conference of the Red Cross and Red Crescent in December, where world governments and Red Cross and Red Crescent leaders will meet to discuss future humanitarian action.
Community voices to drive local solutions
In September and October, Red Cross and Red Crescent societies will host a series of "humanitarian hub" events in countries around the world, including Liberia, Lebanon, Austria, Honduras and Bangladesh.
The events will see community members and leaders, volunteers and government representatives come together to examine local needs and collaborate on community-driven solutions.
Outcomes from the hub events will also serve to inform discussions at the International Conference, ensuring that local needs and voices are truly represented at the global forum.
"What this initiative does is reflect our proximity to vulnerable communities and bring their voices to the heart of the discussions at the International Conference," says Philippe Stoll, deputy head of public communication at the ICRC.
"Ultimately, we are convinced that the ideas and solutions collected worldwide will be turned into concrete actions in the future."