Waiting is never passive: New photos shed light on Peru's missing
In Peru 20,000 families are still waiting for news of their missing loved ones.
Twenty thousand families sit suspended between life and death: unable to mourn or move forward until they know the fate of their relatives.
It's difficult to imagine living in such limbo. Acclaimed photographer Laia Abril sought to depict the pain and resilience families waiting for these answers in Peru. Abril's work forms the exhibition "Suyay", showing at the Centre de la Photographie Genève from 7 to 25 November 2018. The show's title from the Quecha word suyay, which means "to wait."
Waiting is not a passive activity
The women in this exhibition tirelessly campaigning to discover the fate of their loved ones. None more so than Adelina Garcia, former president of ANFASEP, who has been searching for her husband since he went missing in 1983.
"Too often the full story is not told. That's why it was important for me to be a part of this project as it's important to me that people know the entire story, and the stories of what has happened to other women as well," Garcia said at the exhibition opening.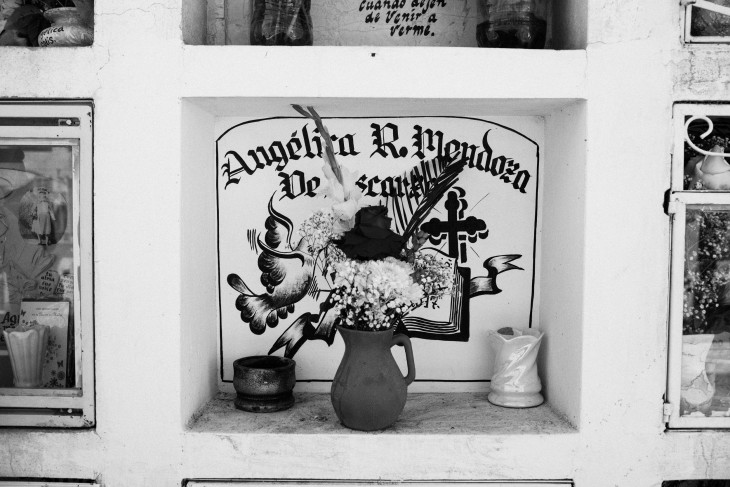 "I won't be able to stop until I find his remains and can bury him. For instance, my mum is buried in the cemetery. Sometimes I go and sit down beside her. I talk to her, and tell her what I'm doing. But on 4 January, when it's his birthday, I can't do that," Garcias said.
"Sometimes, in the early hours of the morning, I wonder, 'How did you die? I don't know. But since you must be with the Lord, please ask Him to look after our daughter. You must always guide her."
It is impossible to know exactly how many people are missing today as a result of armed conflicts, migration or natural disasters.
This photo series reminds us that no matter how much time passes, the inter-generational trauma for families is everlasting.
About our work
People go missing in conflict, other situations of violence and while migrating. Today, the ICRC is searching for around 100,000 missing people, as well as providing support for families like Adelina's. Support our work reuniting families separated by conflict and armed violence.
About the artist 
Laia Abril, born in Barcelona in 1986, is a multidisciplinary artist working with photography, text, video and sound. Her work has been recognized by the Tim Hetherington Trust Visionary Award 2018 and the Madame Figaro Photo Award 2016, and she has been nominated for the Prix Elysée.