Wheels of innovation at Peshawar paraplegic centre
Work goes on at hectic pace as eight people stand on either side of an assembly line, manufacturing wheelchairs for persons with disabilities at the paraplegic centre in Peshawar. Two of the workers are persons with disabilities, clearly reflecting the slogan "Nothing for us without us".
The wheelchair production unit at the centre is not new. However, in 2017, the manufacturing programme saw innovative interventions that helped upscale the project to meet increased demand and continued sustainability.
While this wheelchair is a major breakthrough in terms of innovation, design, durability and affordability, it is also a pioneer in addressing the needs of different age groups, particularly children. With the support of two engineers from Afghanistan and assistance from Akbar Kare Institute on the needs of children with cerebral palsy, 15 prototypes were designed, ultimately leading to the final product.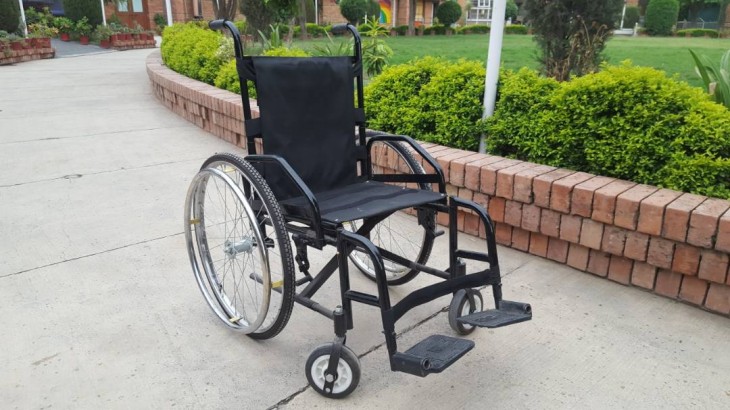 This design is lighter, durable and customizable with removable footrest and brackets, inflatable tires and adjustable cushioning for the seating and is available in three sizes. For some components, waste material from prosthesis and crutches is also reused in the production process. The improved machinery and technical capacity building has helped boost the overall productivity of the wheelchair production unit at the centre.
In 2017, the centre produced 1,000 wheelchairs, out which 75 were purchased by the Lady Reading Hospital, Peshawar.