World First Aid Day: Empowering communities to save lives
When a crisis or emergency occurs, the first to provide essential aid – be it bandaging a wound or offering much needed comfort – is our community.
The ICRC works with Red Cross and Red Crescent Societies worldwide to deliver practical training to communities in first aid, ensuring they are equipped with life-saving knowledge and skills, and the confidence to act when needed.
On World First Aid Day, 12 September, we recognise the bravery and courage of first responders all over the world by highlighting examples of first aid activities in Jordan, Lebanon and South Sudan.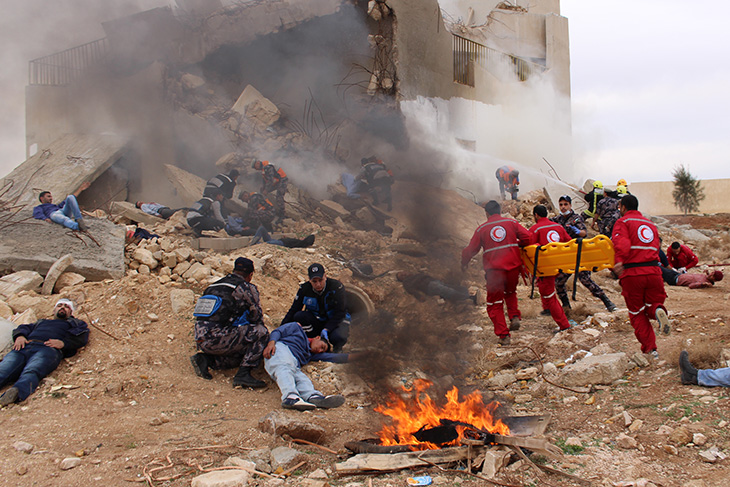 Jordan: Boosting first aid skills in emergencies
In an effort to boost first aid skills in emergencies, the ICRC in Jordan delivers practical and hands-on first aid training, including to Jordanians, Syrians, the civil defence and the Jordan Red Crescent Society. Read more
South Sudan: Red Cross volunteers save lives
When emergencies occur, the South Sudan Red Cross (SSRC) is one of the first to respond to the needs of the people affected. Read more
Lebanon: Providing life-saving knowledge
In Ein El Helwe refugee camp, the ICRC provides first aid training, combined with information sessions on the rules of armed conflict and the importance of respecting health-care personnel. Read more
In emergencies, 90% of lives are saved by people like you. You can be a hero by learning and providing first aid when the time comes. Test your life-saving skills.