World Red Cross Day in Venezuela: celebrating the unwavering drive of the heroes who help those most in need
Each day, all members of the International Red Cross and Red Crescent Movement, especially the volunteers, work relentlessly to ease the suffering of those experiencing hardships such as those caused by crises, violence and natural disasters. To celebrate World Red Cross Day, celebrated on May 8 every year, our colleague Irina Martinez explains the importance of the time she spends with Red Cross volunteers from each of the countries she works in, especially the Venezuelan volunteers, who hold a special place in her heart.
Each year as we celebrate World Red Cross Day my mind is flooded with hundreds of images, unforgettable memories of the silent work carried out by so many people I deeply admire. I have had the good fortune and privilege of working alongside volunteers in many countries, sharing part of their journey. I have seen for myself their commitment, humanitarian work, good will and devotion to those most in need.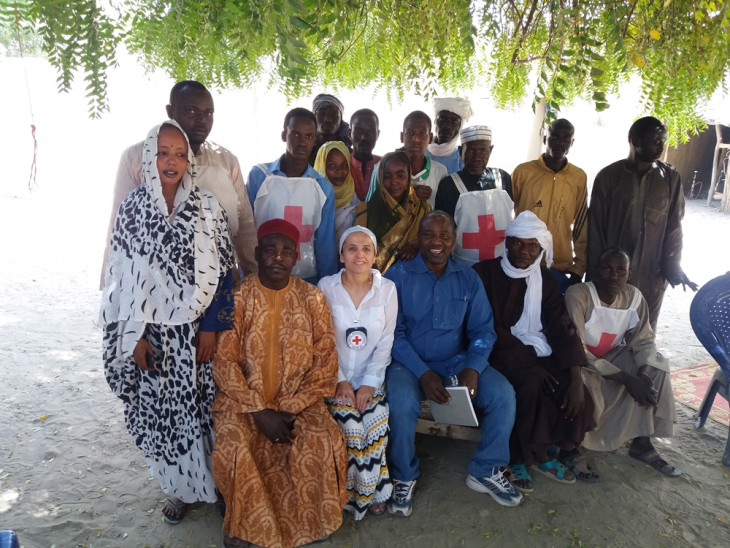 I remember one morning the sun was beating down on our faces, so much so that our skin felt as if it were melting. I stood there, smiling, surrounded by a dozen Red Cross volunteers, helping a community in Lake Chad to vaccinate their livestock, the community's sole sustenance. We walked back and forth, circumventing goats, camels and cows; fastening ropes and handing out numbered slips. The volunteers, as diligent as ever, gave instructions in the local language. I felt so happy and energized to be working with them.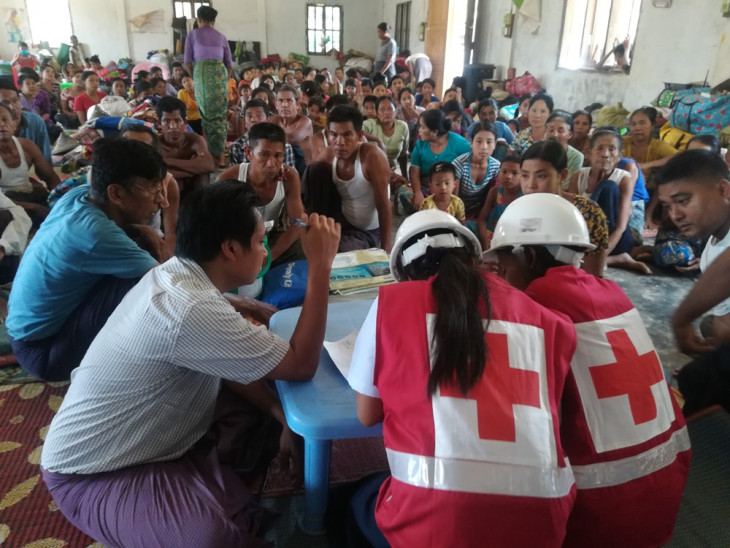 And then there was that day in Rakhine, Myanmar, when we arrived early at a school serving as a shelter for people displaced by armed conflict. We jumped out of our vehicles and quickly formed a human chain made up of ICRC colleagues and Red Cross volunteers to unload the two trucks stocked with hygiene kits. The day was unbearably hot and sticky. As soon as we finished unloading, the volunteers sat in a large classroom and called people by name to give them their kits. It was a long day and although we were not able to get back at the expected time due to hostilities on the streets, our eyes beamed with the satisfaction of a job well done.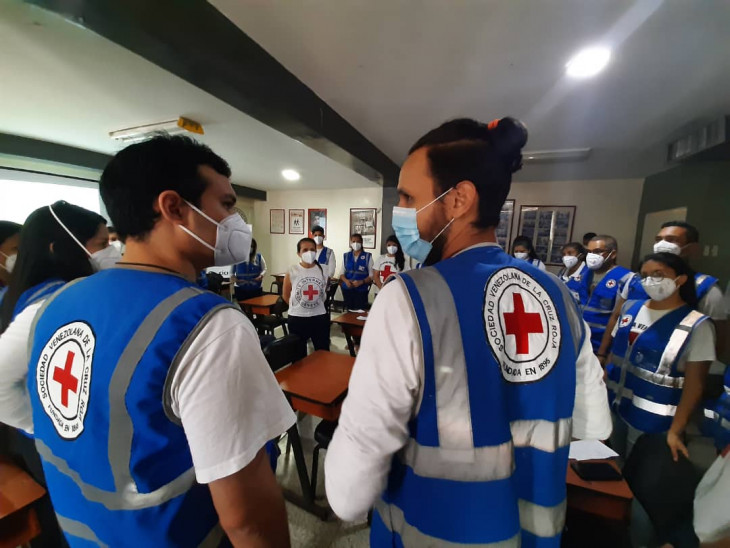 My most recent memories are from Venezuela. In my mind's eye, I see a volunteer clinging tightly to a truck door handle as his Red Cross vest flaps in the wind, reminiscent of a superhero wearing a cape, moving purposefully towards his mission. In our case, the mission is to fetch drinking water to be used in shelters for those who returned to the country during the pandemic. Volunteers perform their routine like a perfectly coordinated symphony orchestra: as one person washes tanks, another handles the water; whilst someone tightly fastens ropes, another conducts. In less time than expected, we manage to transport 8,000 litres of water. When we arrive at the first shelter, people look out smiling as the volunteers put on their protective equipment: boots, gown, gloves, safety goggles and masks. I don't know how they cope with the scorching sun and high temperatures of over 35°C.
They keep working until they have distributed water in nine more shelters. By the end of the day I am exhausted, but they are smiling, joyful and ready to continue their work the following day.
Even now, after working together for so many years, it is hard to get my mind around their incredible drive. It still amazes me to see them at long training sessions at the weekend, when they could be relaxing at home. Volunteers are the raison d'être of all I do, because their work has a multiplying effect that benefits those most in need. They are the architects of small humanitarian miracles, which is why I have come to believe they are made of something very special, a substance that cannot be melted by the sun nor diluted by water. They are the very heart of this Movement.