Yemen: Situation deteriorating in Taiz
Geneva / Sana'a – The International Committee of the Red Cross (ICRC) is seriously concerned about an increase in fighting in the city of Taiz. There has been indiscriminate shelling of civilian areas. Essential infrastructure is being destroyed.
"We call on the parties on the ground in Taiz to allow the safe passage of ambulances, medical workers and aid workers so that lives can be saved and the delivery of urgently needed humanitarian assistance can be made possible," said the head of the ICRC in Taiz, Olivier Chassot.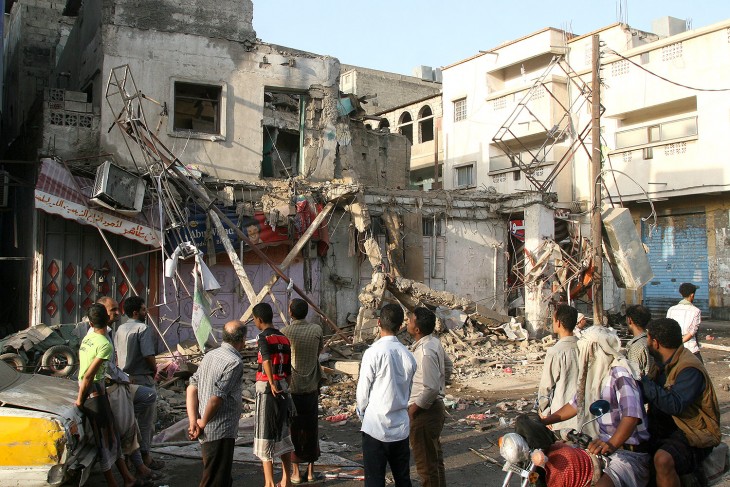 The health situation in the governorate is particularly dire. The handful of hospitals still functioning are having to deal with large numbers of wounded people as well as severe shortage of supplies. The ICRC has had serious difficulties in delivering lifesaving medical and surgical supplies to a number of hospitals in Taiz.
"During the past two weeks, paramedics have had to put themselves in harm's way, working their way through heavy ground fighting, airstrikes and snipers to reach the wounded. This is unacceptable," said the acting head of the ICRC in Yemen, Kedir Awol Omar.
 Under international humanitarian law, parties to a conflict must ensure that all necessary measures are taken to protect civilians and civilian infrastructure. Medical facilities and personnel must also be protected at all times. Medical personnel in particular must be allowed safe passage to the sick and wounded.
For further information, please contact:
Rima Kamal, ICRC Sana'a, tel: +967 1 213844 or + 967 73 607 1967
Adnan Hizam, ICRC Sana'a, tel: + 967 73 372 1659
Dibeh Fakhr, ICRC Geneva, tel: +41 22 730 25 02 or +41 79 536 92 48