Youth volunteers turn communicators for #RedCross #RedCrescent
34 youngsters, 2 days and 1 goal!
Thirty-four youth volunteers from different branches of the Malaysian Red Crescent Society (MRCS) gathered for a two-day intensive training workshop to enhance their knowledge and skills on communication and international humanitarian law (IHL). Their main goal was to become better youth communicators for the International Red Cross and Red Crescent Movement and IHL.
At the end of the training, three participants – Michelle Chew, Muhammad Hafiz bin Roslee and Chan Kai Sheng – pledged to communicate about IHL and Red Cross and Red Crescent by influencing their peers through social media platforms.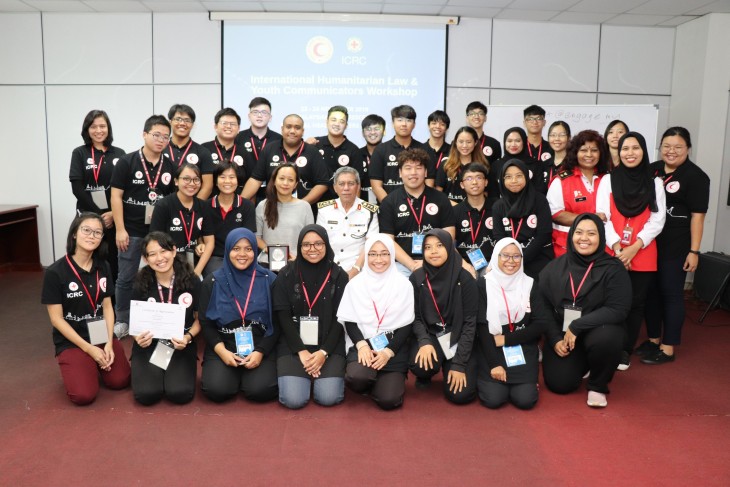 The numerous opportunities to practice their communication and presentation skills during the hands-on and interactive workshop helped the young participants find the confidence to address a crowd. Among them, Nur Anis Fahsyar binti Mohammad Said, Chung Chen Yee and Mirabell Chua championed the cause and motivated others to participate.
Youth volunteers Darren Chang and Jarryll Ong were impressed by the seven Fundamental Principles of the International Red Cross and Red Crescent Movement and promised to advocate for them.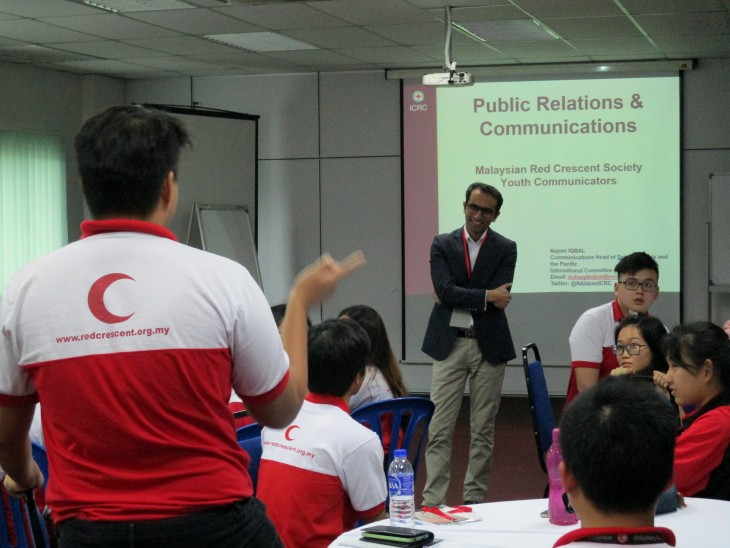 Ideating on ways to be effective communicators, Kenny Kueh and Lee Jing Yang said fun and interactive methods were essential to capture the attention, suggesting an IHL role-play simulation game "Raid Cross" for the purpose.
Course coordinator Chong Cheng Yang, who was also a participant, said it would be interesting to integrate IHL into MRCS youth programmes "so that everyone knows that if life and human dignity are protected during war, then it is our role to protect them in peacetime too."
The MRCS Youth IHL and Youth Communicators Workshop on 23-24 November 2019 held at Kuala Lumpur was co-organized by the MRCS and the ICRC. The facilitators were from MRCS, ICRC and the youth themselves.