Sport and disability: Public panel discussion on the International Day of Persons with Disabilities
As part of the #aDay4All campaign, come and join us on the International Day of Persons with Disabilities for a passionate exchange on sport and disability, featuring live testimonies on the benefits of sport for individuals and society.
Facilitator
Tanya Bennett
Deputy permanent representative, Australian Permanent Mission, Geneva
The Australian Permanent Mission on Twitter (@AustraliaUN_GVA)
Panelists
Jess Markt
Coach, Afghan national men's and women's wheelchair basketball teams
Jess Markt began playing wheelchair basketball in the United States three years after suffering a spinal cord injury at the age of 19, and he considers his reintroduction to competitive sports to have been the final step in his recovery from the injury. Jess has been coaching wheelchair basketball since 2009, and has trained players, coaches, and classifiers in Afghanistan, India, Palestine, and Cambodia. Jess also coaches wheelchair basketball teams for men and women in his home state of Colorado.
Jess Markt on Twitter (@JessMarkt)
---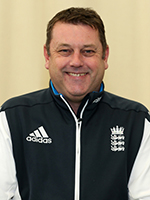 Ian Martin
Head of Disability Cricket, England and Wales Cricket Board
Ian has played cricket since he was a child and would have loved to have gone professional. But he joined the Royal Navy instead, which gave him the opportunity to play cricket all over the world. A rare neuro-muscular condition called Charcot-Marie-Tooth Syndrome put an end to both his naval career and his playing days as a cricketer. A double blow.
Eight years later, he took up disability cricket with some reluctance, as he didn't consider himself disabled. Cricket helped him come to terms with his worsening condition and his physical limitations, and his experience has inspired him to help others do the same.
Ian went on to become the ECB's first disability cricket development manager and is now head of Disability Cricket. So he's made a career out of cricket after all, and Ian sees his story as living proof that sport can overcome barriers and that disabled people, when given the opportunity, can make valuable contributions to society.
Ian Martin on Twitter (@cricketonwheels)
---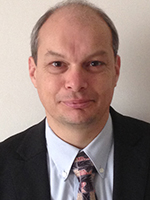 Hervé Bernard
Head of the Inclusion Unit, Handicap International
Hervé holds university qualifications in both sociology and rural economics and in the socio-professional integration of people with disabilities. After 10 years working in economic and rural development in France and abroad, he has spent the last 15 years in the field of the socio-economic integration of people with disabilities. He manages and advises on projects in developing countries that aim to improve inclusion of people with disabilities and improve their quality of life.
Integrating people with disabilities into society via sport and leisure activities is one of the core elements of Handicap International's work.
---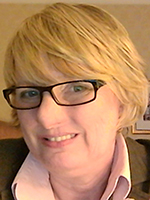 Iris Hugo Bouvier
Representative for football and social responsibility, UEFA
Before joining UEFA in 1995, Iris worked at the German Consulate General in Lyon and the German Permanent Representation to the United Nations in Geneva.
In 2011 she studied community management and social media in Lausanne.
Her interests include social responsibility (in particular public health), multicultural environments, social media, communications and public relations.
---
Claude Tardif
Head of the physical rehabilitation programme, ICRC, and member of the board, ICRC Special Fund for the Disabled
Claude Tardif holds a degree in Prosthetics and Orthotics and a post-graduate diploma in Lower Limb Orthotic Biomechanics. After a clinical and academic career in Canada, where he was the director of the P&O training programme at the College Montmorency, he started work in the humanitarian field in 1998, in Cambodia, and joined the International Committee of the Red Cross in 2002.
Claude is active in several international bodies in the fields of prosthetics, orthotics and physical rehabilitation.
---
The event starts at 1030. Coffee will be served from 1000.
Read more about how the ICRC helps people with disabilities worldwide.
Registration
The event is open to all and free of charge, but please register.
Social media round-up
Read what people are saying about sport, inclusion, aDay4All and this event.
How to get there
For transport information, please see our Humanitarium page.
The venue is wheelchair accessible. Should you need special assistance, please contact the Humanitarium.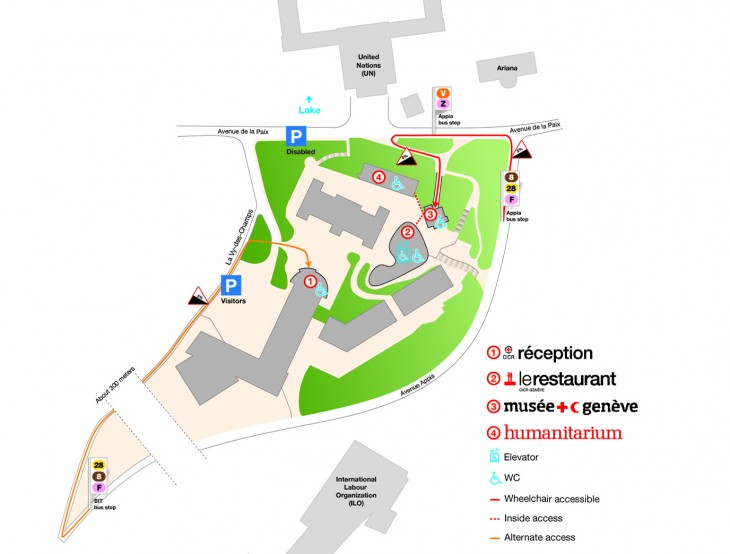 Date & Time
3 December 2015 10:00 - 12:00
Venue address
Humanitarium
19 Avenue de la Paix
1202 Geneva
Switzerland