COVID-19 affects us all, but not equally.The pandemic hits millions of people already coping with war even harder. Solidarity with communities that are hit hardest starts with a word. A word of support, of advice, of solidarity, of hope. Will you give us yours?

Share a word of support #InAWord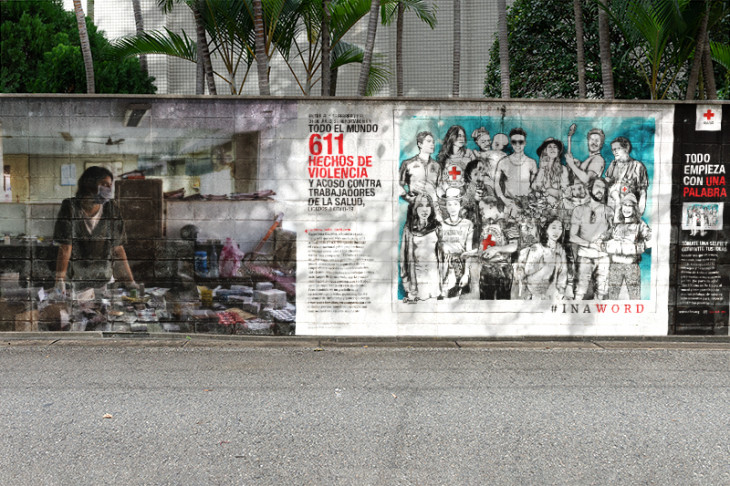 COVID-19 threatens our health. Isolates us from family and friends. Puts a strain on our jobs. These challenges are felt globally. But so too are the moments of hope. Compassion. Solidarity. Initiative. Here's how people around the world are maintaining their humanity during the coronavirus lockdown.
Stories from the field
School closures
Health care workers
Mental health support
Preventive care in detention
Impact on jobs
Managing the dead

The impact of COVID-19 on jobs and income
We all know someone who has lost their job or suffered a reduction in their income due to the COVID-19 pandemic. For so many people living in the chaos of war, this comes on top of the daily struggle to survive.
Sizwe and Zainab keep positive while trying to make ends meet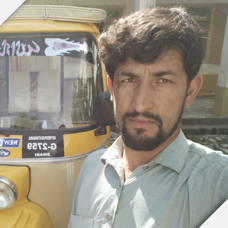 Arif
Arif, who is 30 years old, drives a rickshaw in Bajour, Bangladesh.
Despite his disability, his strict observance of preventive measures during the COVID-19 pandemic has earned him the trust of a loyal customer base, who have relied on his transportation services during the coronavirus lockdown as a safe travel option, enabling him to keep his business afloat.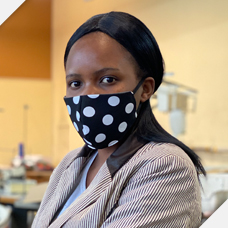 Nosipho
Twenty-year-old Nosipho was working in a clothing factory in Durban, South Africa,
when the coronavirus lockdown kicked in. After struggling to make ends meet for her extended family and children, she decided to open her own business selling masks and jeans as a steadier, independent source of income during the COVID-19 pandemic.
COVID-19 and mental health
If you have felt anxious, distressed or worried during the coronavirus lockdown, you're not alone. In war zones and communities affected by violence, many people are already experiencing enormous psychological stress, which may be exponentially increased by the COVID-19 pandemic.
Christelle and Zubair offer their tips to cope with mental distress induced by COVID-19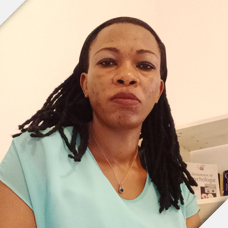 Claudine
Claudine provides mental health and psychosocial support services in Dakar, Senegal.
She has switched to phone and video consultations during the coronavirus lockdown to ensure her patients continue to get the mental health support they need.
"Whatever the situation, there are always ways to be creative and innovative, even if it's not quite the same as being on the ground and seeing patients in person."
School closures during the coronavirus lockdown
For many kids, school will only be interrupted for a short time during the pandemic, but for communities affected by war, school closures increase the risk of child recruitment by armed groups, early marriages, child labour and drop-out.
Damodar's come up with a strategy to keep learning
Health care during COVID-19: Protecting those who are saving our lives
Often hailed as heroes and applauded on streets across the globe, health-care workers have also suffered stigma, insult, harassment and even attacks while risking their lives to save ours during the coronavirus lockdown.
Meet Victoria and Fredy, health-care providers showing up to save lives everyday

Health care providers are 10% more likely to contract COVID-19.
They keep going regardless.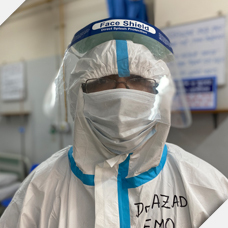 Abdul
Abdul works as an emergency medical officer in Cox's Bazar.
The coronavirus lockdown and the shortage of doctors have stretched his shifts into 12 hours of continuous duty in extremely uncomfortable personal protective equipment. His family worry about him but have also asked him not to visit as he is highly exposed to COVID-19. He has never experienced a situation like this before as a doctor.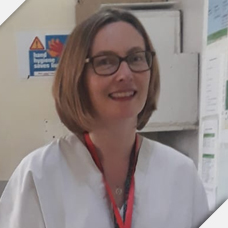 Natasha
Natasha is a head nurse in Maiduguri, Nigeria.
She describes the situation as an "emergency within an emergency" – working in a conflict zone and responding to a massive COVID-19 public health crisis. The ongoing violence means she still handles huge influxes of patients after an attack or a spike in fighting. Freeing up space on the wards to apply social distancing during the coronavirus lockdown is easier said than done.
Equal rights to preventive care: COVID-19 in detention centres
Detainees are particularly vulnerable to the spread of COVID-19. Close physical proximity and overcrowding prevent social distancing, while clean water and soap often are a luxury, particularly in low-income and conflict-affected countries.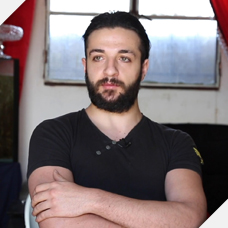 Ali
Ali is 26 and lives in Beirut, Lebanon.
He lost his job at a restaurant when it shut down. He is always anxious when he has to leave the house as he cannot afford to be sick, but it is his father that he worries about the most. He is 57, has jaundice and is detained in the overcrowded prison of Roumieh, where inmates sometimes eat each other's food. He'd like to visit him more often, but that would mean exposing his family to the coronavirus.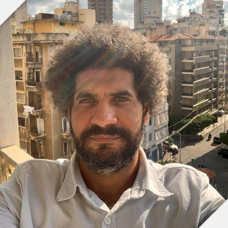 Abdolhaliem
Abdolhaliem, who is 38, monitors the health-care services in places of detention in Beirut, Lebanon.
As the health crisis loomed during the COVID-19 pandemic, he could not stay away. He kept visiting places of detention daily, with an emergency response plan in his mind, thinking through future scenarios and how to protect the detainees' health.
Management of the dead during COVID-19
This crisis has restricted the way funerals are carried out, which has been hugely distressing for families and exacerbated their grief. Handling the dead during the COVID-19 pandemic has also challenged us in unprecedented ways.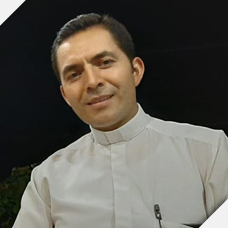 Father Arley Barón
Father Arley Barón is a Catholic priest in Capitanejo, in the north-east of Colombia.
He has experienced first-hand how the coronavirus lockdown has transformed religious traditions and grieving rituals and has used digital technology to connect relatives and friends for live funeral ceremonies. He believes that COVID-19 pandemic has affected the way many people live their spirituality and that this challenge has brought positive changes.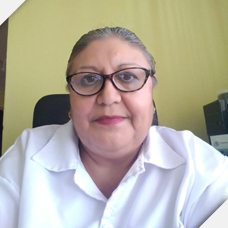 Elia Cristina Quiteiro Motiel
Elia Cristina Quiteiro Motiel, a forensic doctor and criminalist in Puebla, Mexico,
has found every detail of death, from issuing death certificates without any doctors around, to handling bodies on the street, a huge challenge during the pandemic. With the sudden increase in deaths, crematoriums have been working round the clock during the coronavirus lockdown.
Take action
enter your email to get updates on what's happening in the communities