The Circle of Friends of the ICRC 
There, when we need you. 
The ICRC is one of the first humanitarian organizations to enter conflict zones, and often one of the last organizations to leave.
Thanks to your generous support, our teams can respond quickly and help those affected by armed conflicts. Food, drinking water, protection of civilians, repatriation of family members, visits to prisoners of war - the ICRC provides humanitarian assistance where it is most urgently needed. Your donation makes a decisive difference in the lives of thousands of people who suffer from the consequences of armed conflicts.
On the field, the Circle of Friends has a uniquely sustainable, measurable impact on the lives of the people we protect and serve. Your kindness makes a difference.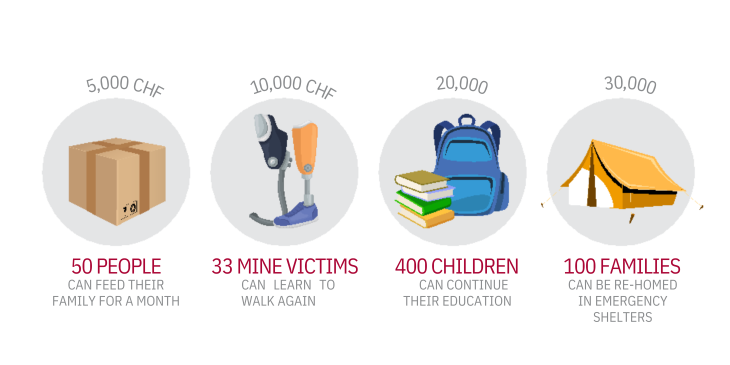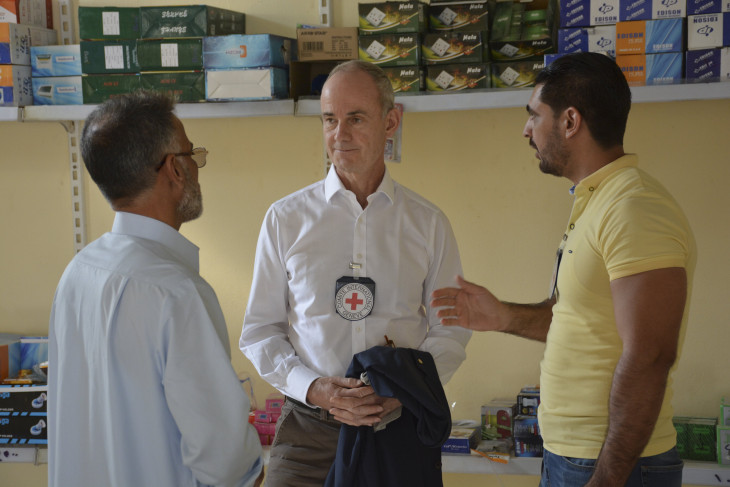 Thanks to your generous and faithful support, dear Friends of the ICRC, we can act quickly and scale up interventions when and where needed. From the bottom of my heart, and on behalf of all those who benefit, thank you for supporting the ICRC.
Gilles Carbonnier, ICRC Vice-President
The Circle of Friends of the ICRC is a society of individuals with a personal commitment to humanitarian work. All individuals who donate more than CHF 5,000 a year are eligible for membership. As a member of the Circle, you receive:
• a personal relationship manager at the ICRC
• invitations to dedicated ICRC and private Circle of Friends events
• regular updates from the field on projects and exclusive mission reports
• opportunities to interact with ICRC management, delegates and staff to hear more about operations and work in the field
• one complimentary entry to and personal tour of the International Red Cross and Red Crescent Museum in Geneva for you and a friend, organized for you by your personal relationship manager.
Contact us
Margaux Drancourt Da Silva
Private Partnerships & Philanthropy Specialist
Tel: +41 22 748 93 70