Children
Children are especially vulnerable in armed conflicts. Despite the protection provided by law, they continue to be recruited by armed forces and armed groups. They are often separated from their families, driven from their homes, killed, maimed, sexually abused or exploited in other ways.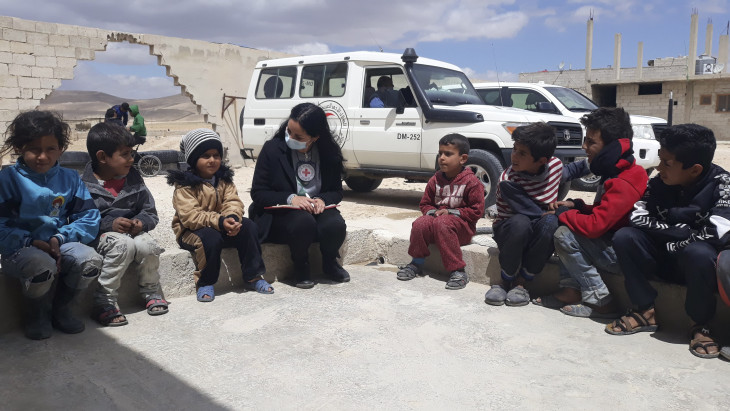 Armed conflict and other situations of violence impose immense suffering on children and they may be particularly vulnerable to physical and psychological violence, including sexual violence. Despite the protection afforded to them by international law, children continue to face many risks.
Children can become separated from, and lose contact with, their families or caregivers, in situations of armed conflict and other situations of violence and are more likely to be at risk of abuse, exploitation, violence and, in some countries, recruitment by armed forces or armed groups.
All too often, children are drawn into the hostilities. Both boys and girls are recruited as fighters by armed forces or armed groups, but they can also be recruited for other roles, such as to carry supplies, gather intelligence, cook, act as messengers, or for sexual purposes, which also puts them in great danger.
Children who are associated with armed forces or armed groups are at heightened risk of being detained, wounded, injured or killed. They also may face difficulties when they return home, due to trauma and stigmatization, and face barriers to reintegration into their families and communities. Boys and girls experience armed conflict and violence in different ways, and it may be difficult for their families and communities to accept them upon their return.
Children often end up in detention, for instance because of their actual or perceived association with an armed group, or because they were unable to access appropriate forms of child justice such as alternatives to prosecution and detention.
Detained women or girls may give birth in detention or be accompanied by their own children. More generally, the lives of millions of children are significantly affected by detention, for instance if a parent, guardian or other close relative is detained, especially when that person is their main or sole caregiver.
Armed conflict and other situations of violence take their toll on education. Schools may be deliberately targeted or incidentally damaged, used for military purposes, taken over as shelters by internally displaced people, or used as places for unlawful recruitment. Children in detention are often denied schooling. The interruption of education has severe consequences for both the children's future and the country's capacity to recover, especially when crises are protracted.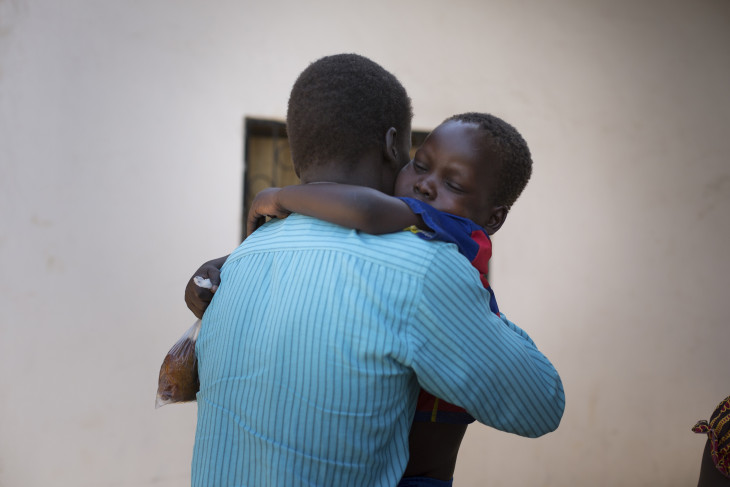 The ICRC's work
In the field, the ICRC's activities focus on particularly vulnerable groups of children, including unaccompanied children or those otherwise separated from their families, children associated with armed forces or armed groups, and detained children.
Migrant children (including refugee children) are also a group of concern, especially when they are separated from their families, held in immigration detention or at risk of being returned to dangerous conditions. In addition, the ICRC supports children who may have one or more missing family members and provides essential services, such as health and nutrition, where needed.
The ICRC seeks to prevent families from becoming separated from each other in the first place. If they do become separated as a result of armed conflict and other situations of violence, or in the context of migration, the ICRC and National Red Cross and Red Crescent Societies put them back in touch and, wherever possible, children are reunited with their families. Unaccompanied, separated and other vulnerable children are registered to make sure that their cases are followed up and that their needs are met.
The ICRC also talks to armed forces and armed groups, and works with at-risk communities, in order to prevent children being recruited by armed forces or armed groups. In countries where child recruitment is a major issue, such as in the Democratic Republic of the Congo, the ICRC works with children formerly associated with armed groups and their families to help them rejoin society.
In places of detention, the ICRC works to ensure that the authorities protect children by taking measures that respond to their specific needs. Children should not be detained solely on the basis of their immigration status. The ICRC's focus is also on protecting and supporting children when their parents are detained. All activities involving children are driven by what is in their best interest.
The ICRC supports families and communities affected by armed conflict and other violence to retain or regain access to education, this includes especially when children are in detention, internally displaced or living in particularly dangerous areas.
Working closely with National Red Cross and Red Crescent Societies, the ICRC can strengthen the safety and security of school facilities and supports awareness-raising on safe behaviour among students and teaching staff in areas where armed conflict and other violence frequently disrupt classes.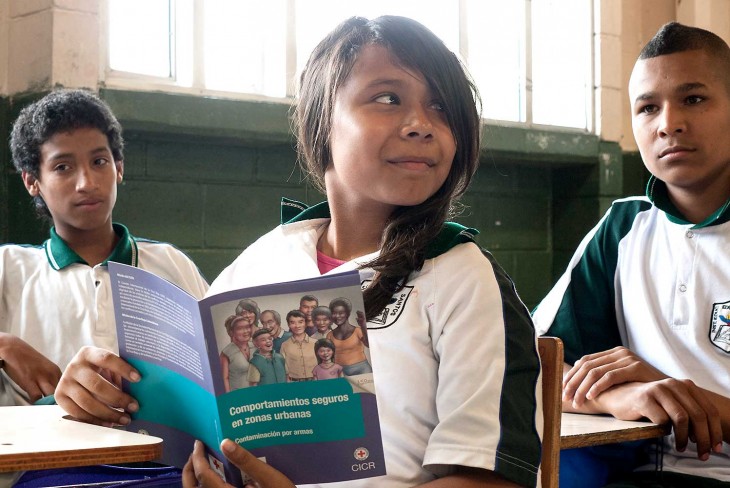 Finally, the ICRC also works closely with governments to advise them on the domestic implementation of their international legal obligations, including by adopting legislation and other measures to protect children during armed conflict.
Treaty Law
Protocol I additional to the Geneva Conventions, 1977 – art. 77

Protocol II additional to the Geneva Conventions, 1977 – art. 4 

Convention on the rights of the child, 1989 

Optional Protocol to the 1989 Convention , 2000 

Summary table of IHL provisions specifically applicable to children 

African charter on the rights and welfare of the child, 1990
Customary Law
Other persons afforded specific protection
Domestic Law
Model legislative provisions on the recruitment or use of children in armed conflict 

Guiding principles for the domestic implementation of a comprehensive system of protection for children associated with armed forces or armed groups 

Legal Protection of Children in Armed Conflict