Bangladesh: Braving physical disabilities through cricket
"I may have a disability, but it's not an inability to play the game I love – cricket," says Shafiqullah Samim, an all-rounder with the Afghanistan Physically Disabled Cricket team. "At the 5-nation International Cricket Tournament, I got to show what I'm capable of."
Life has not been easy for Samim.
"I was going to school, riding my bicycle. Suddenly I saw a big light and I fell down. After half-an-hour I came to my senses and found myself covered in blood. Soon, I realized I had lost my left arm."
Samim was only eight years old.
Demonstrating disability is not a barrier to playing cricket
The 5-nation International Cricket Tournament, held recently in Bangladesh, brought together tales - both tragic and heroic - of physically challenged cricketers like Samim.
The tournament also showed that dedication to and passion for the game of cricket could help people with disabilities to overcome challenges in their life.
"I agree that we are not totally capable like other people," says Alam Khan, skipper of the Bangladesh Physically Challenged Cricket team. "But we don't feel that we are disabled. At times, we believe that we can compete with people who are physically able."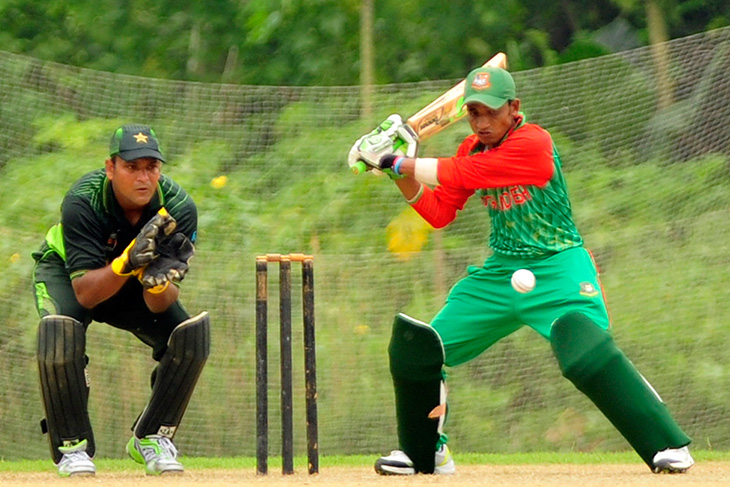 For Yeshwant Wagh, a left-arm spin bowler of the All India Cricket Association for the Physically Challenged and a vegetable vendor in Nagpur, the battle is both on and off the pitch.
Like many physically challenged cricketers, he aspires to become a star cricketer, but works tirelessly in order to provide a decent life for his family.
"The spectators are really nice here," he says, " I think they are educated in terms of perceiving the everyday struggle of people with physical disabilities." He was impressed with the encouragement that the players received and firmly believes that things will change for the good in the future.
Officials from the five participating teams from Afghanistan, Bangladesh, England, India and Pakistan who attended the nine-day tournament also believe that expectations are now high.
Ian Martin, Head of disability with the England and Wales Cricket Board, says: "This landmark initiative proves that disability is not a barrier to playing cricket. People with disabilities can play an active part both in society and sports."
Ian thanked everyone involved for their "commitment, drive and vision to this initiative, which will serve everyone involved in disability cricket for the future growth of our sport. There is no doubt that the tournament has helped boost confidence and lift spirits."
Hasnain Alam, captain of the Pakistan team, put it succinctly when he said:
Things are impossible only until you take the first step. Take the first step and your goals will become easier.