Brunei: Humanitarian law and principles workshop inspires attendees
30 Brunei Darussalam Red Crescent (BDRC) teachers and volunteers took a break from their daily toil to attend a two-day course at Brunei-Muara. The event left participants inspired and determined to play their respective roles to better serve the community in Brunei.
"We learnt more about how to respect people, value them and treat them fairly," said Amir Bin Hj Hassan, a Red Crescent teacher. He added that the workshop was different in that it was fun, interactive and gave him some new ideas to share with his students.
People from across the country attended this course co-organized by the BDRC and the Co-curriculum Department of the Ministry of Education in Brunei. The International Red Cross and Red Crescent Movement, its history, Fundamental Principles and emblems, as well as international humanitarian law (also known as the rules of war) were some of the many topics covered in the course.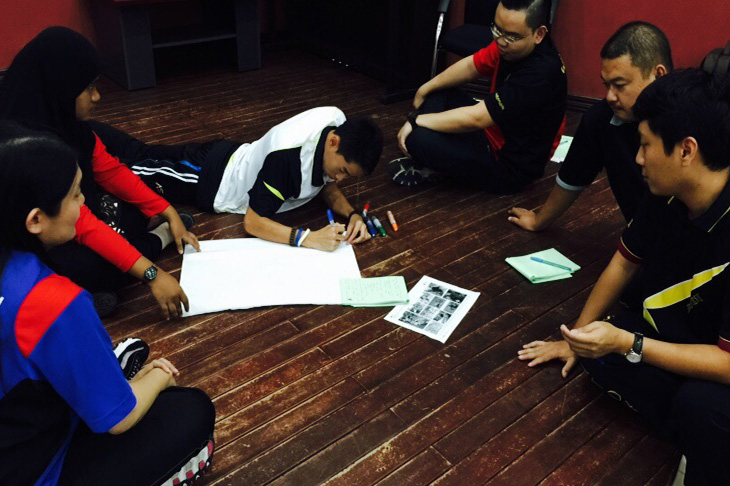 Amir's view was echoed by his colleague Nur Laila Amatullah Abdullah Lai. To her, this knowledge is unique as it teaches respect for human dignity, consideration for others and youth participation in community work.
For Mohammad Fadhilah bin Hifni, learning about international humanitarian law gave him a different perspective and a new respect for life and human dignity. A committed Red Crescent volunteer, he felt a renewed sense of belief and commitment to the Movement.
Nur Amalina Syahirah Abdullah found the workshop to be practical and learned more about how to help others and contribute towards her community.
Course facilitator, Fiona Barnaby, from the International Committee of the Red Cross (ICRC) was glad to see participants understood that the rules are important whether in peace or war. Fiona was encouraged by how well the participants responded to the interactive materials and requested additional material and videos for themselves.