Chad: Training Chadian soldiers on rules of war
Members of the Chadian armed forces in the south-west of the country have been given training by the ICRC on international humanitarian law (IHL). It is vital that these soldiers, who are setting off to fight Boko Haram in the Lake Chad region, learn to respect the rules of war protecting civilians and those no longer engaged in hostilities (the wounded, the sick and prisoners).
Daphné Lucas, the ICRC delegate responsible for coordinating the training, explained that the training sessions could range from a few days up to two weeks, depending on the soldiers' rank. Chadian troops preparing to embark on international peacekeeping missions to places such as Mali were also given a refresher course on international humanitarian law.
The ICRC first began working with the consortium of inter-army military schools in Chad (GEMIA) in 2014 to organize joint training sessions on IHL. So far, more than 500 soldiers, as well as 140 police officers and gendarmes preparing for deployment in Mali, have taken part.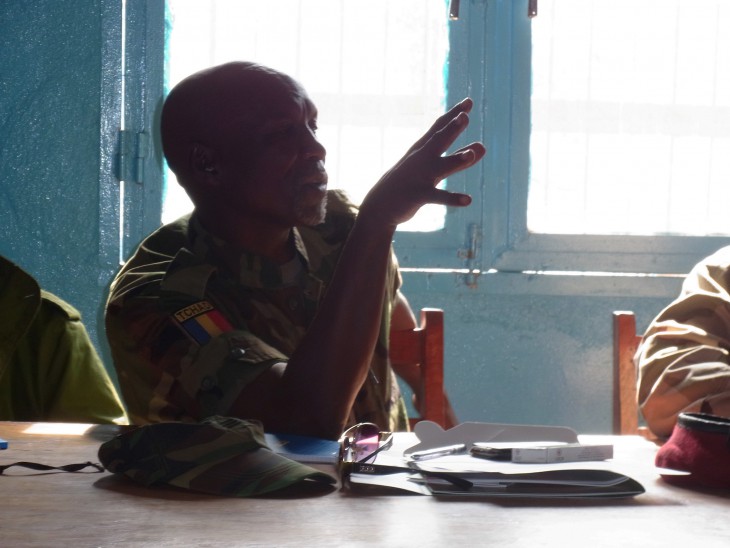 Training for officers focuses on the fundamental principles of IHL, the means and methods of warfare and new challenges for this body of law in the context of contemporary conflicts. Given the key role of the Chadian army in the region, this gives rise to lively discussions, as can be seen in the photo.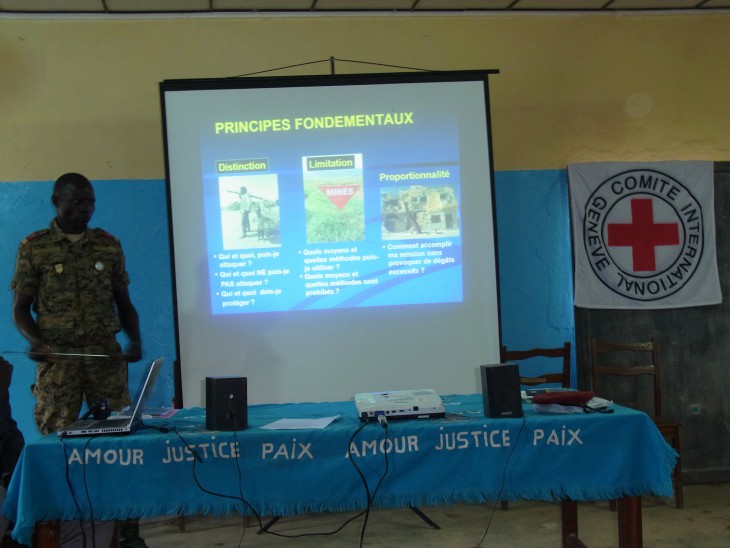 Lieutenant Dogo takes over from Colonel Mbaidarbé to present the fundamental principles of IHL: distinguishing between combatants and non-combatants, and the restricted and proportional use of certain weapons.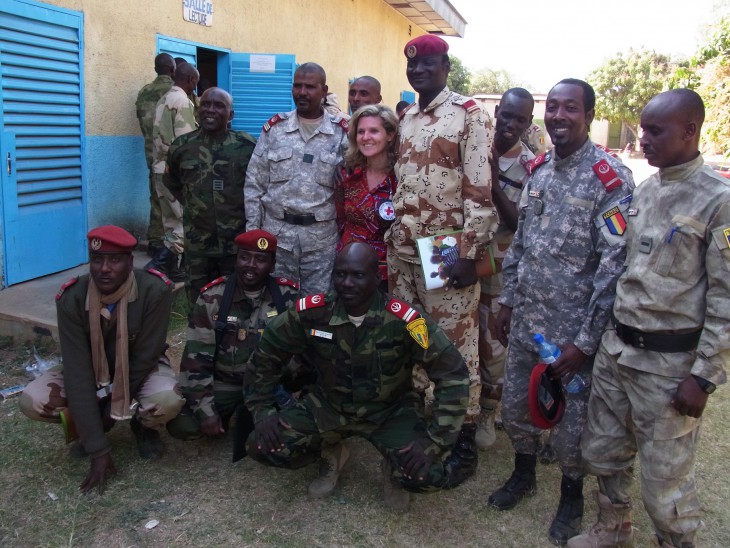 The workshops are held in a relaxed atmosphere, as can be seen in this photo taken of the soldiers and ICRC delegate Daphné Lucas during one of the breaks.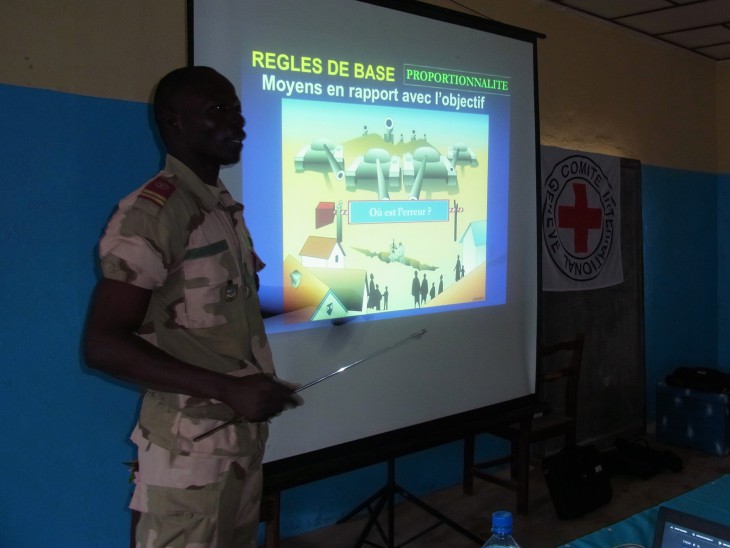 Lieutenant Dogo explains the principle of proportionality in the use of weapons on the last day of training.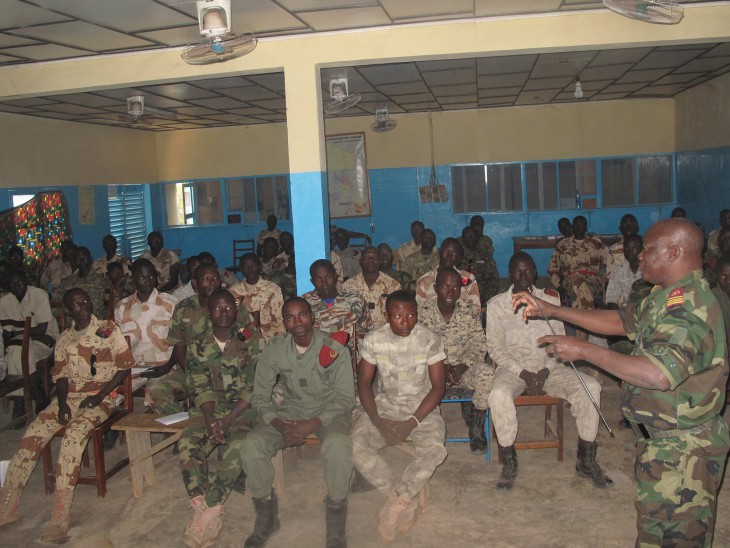 Colonel Mbaidarbé talks to the young soldiers taking part in basic IHL training.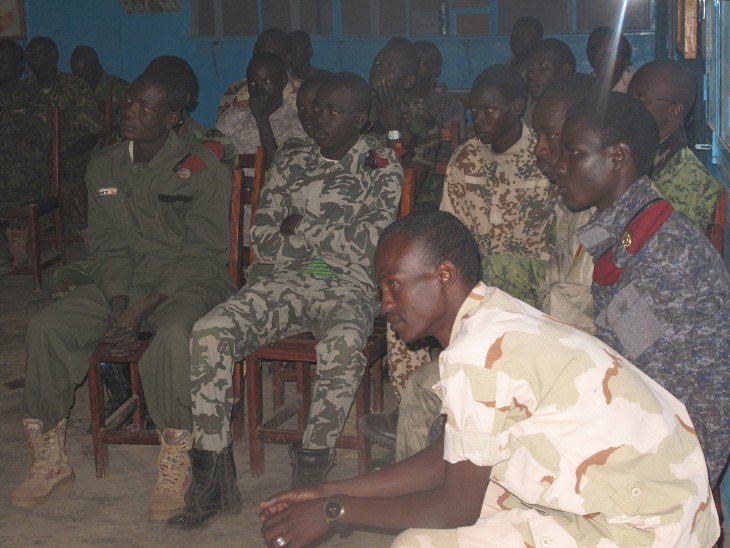 The young soldiers, many of whom are about to set off for the Lake Chad region to fight Boko Haram forces, listen attentively to a presentation on international IHL standards..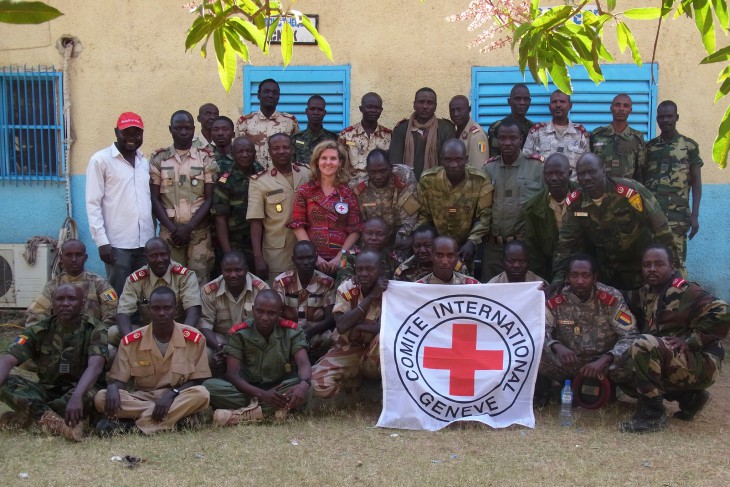 A souvenir photo of officers from defence area 9 who attended the workshops.
Photos : CC BY-NC-ND / ICRC