China: Reporters get trained in international humanitarian law, first aid
Beijing (ICRC) – The first-ever workshop on international humanitarian law (IHL) and the protection of journalists was organized in Beijing on 19 April 2018, with over 20 participants from major Chinese media, both traditional and online.
Organized by the International Committee of the Red Cross (ICRC) with the support of the Red Cross Society of China, the workshop was designed to help participants understand the basics of IHL and how it protects journalists in situations of armed conflict. It also aimed at providing them with basic knowledge of the first-aid skills needed in times of emergency and even in their daily lives

"During the past few years, the Chinese media has shown great interest in reporting on armed conflict and some of them have been sent to report from countries at war. As professional reporters, while working hard to seek the truth, it's also important that they don't forget to protect themselves," said Valery Mbaoh Nana, the head of communication department at the ICRC regional delegation in Beijing.

"This workshop will help participants understand how IHL protects them in their capacity as journalists in situations of armed conflict," he added.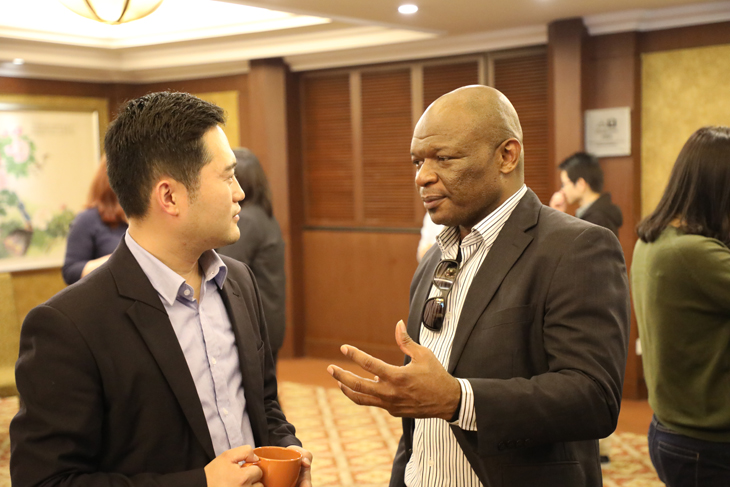 To get a sense of ground reality, three senior journalists from Xinhua News Agency (Xinhua), China Central Television (CCTV) and China Global Television Network (CGTN) who have reported from conflict zones were invited to share their experiences.

They spoke about reporting in war areas and collaborating with the ICRC in the field. A professional trainer from the Training Centre of the Red Cross Society of China also imparted a short training on first aid.


In 1985, the ICRC had set up a hotline (+41 79 217 32 85) to help and assist journalists on dangerous assignments.

Established in 1863, the ICRC is an independent and neutral organization operating in more than 80 countries around the world, mandated to help people affected by conflict and armed violence and promote the laws that protect victims of war. The ICRC's Beijing delegation opened in 2005 and it works to promote IHL, foster support for ICRC activities in the region and worldwide and support National Societies and provide orthopaedic and livelihood programmes in partnership with National Societies.

For further information, please contact:
Valery Mbaoh Nana, ICRC Regional Delegation for East Asia, Beijing, tel.: +86 186 0025 3392
Michael Zhang, ICRC Regional Delegation for East Asia, Beijing, tel: +86 138 1003 5522

or visit our website: www.icrc.org

To preview and download the latest ICRC video footage in broadcast quality, go to
www.icrcvideonewsroom.org

To find out what the ICRC is doing to put an end to attacks on health workers and patients, go to
www.healthcareindanger.org

Follow the ICRC on facebook.com/icrc and twitter.com/icrc