Djibouti: Supporting humanitarian work in Yemen
The ICRC has been present in Djibouti for the last 24 years. Djibouti, which is covered by the ICRC regional delegation in Nairobi, has been working to put families separated by armed conflict back in touch. This year Djibouti has served as a strategic operation point for ICRC's work in Yemen, as a result of the ongoing conflict. Olivier Chassot, the head of Yemen Support (YES) in Djibouti, highlights the support being provided by his team.
Why is the YES team stationed in Djibouti and how long has it been there?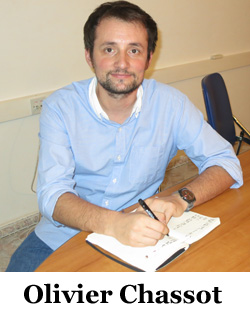 With the start of the crisis in Yemen at the end of March and the temporary closure of airports in Yemen as well as the suspension of commercial flights, ICRC started to increase its reliance on the Djibouti office. To ensure continuity of its operations in Yemen as the crisis seemed unlikely to end, an official support structure dubbed as Yemen Support (YES) was formed and stationed in the ICRC Djibouti office. Djibouti is relatively close to Yemen and accessible by boat through the Gulf of Aden.
The ICRC office in Djibouti has also provided added value by facilitating some of the administrative work which requires coordination with authorities with whom it has good contacts.
What support has the YES team been providing to Yemen?
The YES team has been providing logistical support to the Yemen operation. It first started with a boat organized to bring ICRC staff, including a surgical team, and medical equipment to Aden. It was however quickly complemented with an ICRC airplane, stationed in Djibouti, and now flying three times a week to Sana'a, Yemen. The main items transported from Djibouti are life-saving medical supplies such as war-wounded kits and also basic information technology equipment.
The Djibouti office is also used as a transit hub for staff being deployed to or from Yemen. The ICRC has now stationed a mental health specialist in Djibouti who is providing psychosocial support to staff. This support is particularly useful for those being deployed into a conflict zone for the first time as well as seasoned ICRC staff who have experienced difficult living conditions in Yemen including airstrikes, clashes, sleep deprivation, work stresses and more. The presence of the mental health specialist provides them all with the opportunity to debrief and process some of their experiences.
How does the requisition process work, to ensure that items are delivered on time?
Requests are sent by the Yemen delegation in Sana'a and addressed to ICRC logistics facilities in Amman, Geneva or Nairobi. Depending on the items, their urgency and weight, they are sent by boat, usually via Oman, or by plane to Djibouti. Once the items arrive in Djibouti, the YES team ensures that they are cleared and promptly delivered to Yemen.
What challenges has the team experienced in its support mission?
There have been a few challenges, mainly related to transportation and logistics. Ensuring that cargo is cleared on time to be loaded on the weekly boat proved quite challenging. Moreover, the weather conditions at sea, particularly during the monsoon season, complicated our movements. With members of the ICRC surgical team usually staying in Aden for two to three weeks, it remains important to minimize any delay in Djibouti.