The 2015 Jean-Pictet Moot Court Competition
The 27th Annual Jean-Pictet Competition – held this year in Charlottesville, Virginia in the United States – has come to an end. It was won by the National University of Singapore after an intense final round against the University of Paris II – Pantheon-Assas and the Geneva Academy of International Humanitarian Law and Human Rights. The 2015 competition was a fiercely fought affair, contested by 56 teams from 30 countries throughout the world in a spirit of friendship. It was, by any measure, a resounding success; and for that, credit goes to the highly motivated participants, jury, tutors and case writers, and all those volunteers and others whose contributions are too numerous to list. The occasion was also enhanced by the presence of a number of distinguished guests.
The competition lasted a week, during which students and legal professionals grappled, through role-playing, with various matters related to international humanitarian law: the commission of genocide against religious groups, the prohibition against the use of incendiary weapons, the protection of the natural environment during hostilities and the right of access to water and humanitarian assistance. The role-playing involved simulating various aspects of legal representation as well as negotiation exercises and field assessments. This gave participants a unique opportunity to acquire a broader understanding of the practical aspects of humanitarian field work.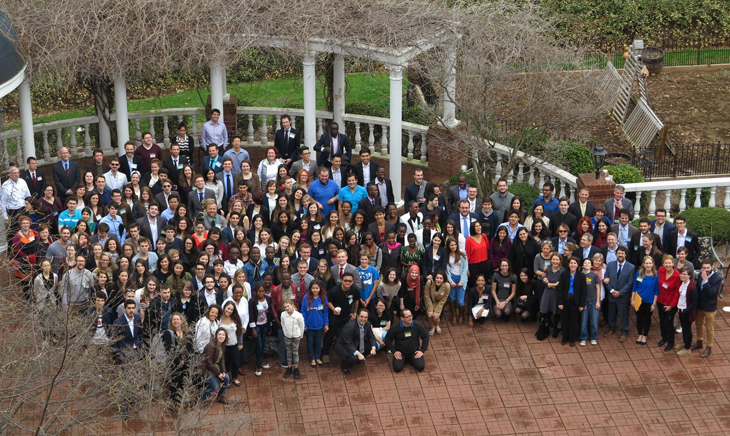 Participants in the Jean-Pictet Competition. © CCJP
Guests at the competition included such prominent figures as Richard Goldstone – who served as the chief prosecutor of the international criminal tribunals for the former Yugoslavia (ICTY) and Rwanda (ICTR) and as a judge on the Constitutional Court of South Africa – and Adama Dieng, former registrar at the ICTR and currently Special Adviser to the UN Secretary-General on the Prevention of Genocide. They spoke to participants about their experiences in the field of international criminal justice, and about the role of institutions such as the ICTY and the ICTR, as well as the UN and the ICRC, in preventing the commission of large-scale atrocities.
For those who have yet to experience the unique atmosphere of the Jean-Pictet Competition, we can only suggest that you make plans to do so next year. And we can offer this piece of advice: "Prepare to enjoy yourselves!"
Etienne Kuster
Adviser for Relations with Academic Circles
International Committee of the Red Cross, Geneva