Helping tens of thousands inside Rakhine, Myanmar
The International Red Cross and Red Crescent Movement has reached out to over 40,000 people in Rakhine since violence broke out there on 25 August. Despite the challenges, help has reached not only people displaced within Rakhine state, but also those with urgent needs in their home communities. The relief operations have been jointly carried out by the Myanmar Red Cross Society, the International Committee of the Red Cross (ICRC) and the International Federation of Red Cross and Red Crescent Societies (IFRC).
Besides distributing emergency items such as hygiene kits, mosquito nets, blankets and tarpaulins to over 36,000 people (7,300 households), we have provided food to more than 40,000 people and thousands have benefited from improved water and sanitation. To ensure the continuation of health-care services, mobile clinics and seven health structures are also being supported. Additionally, more than 7,800 people have received cash assistance.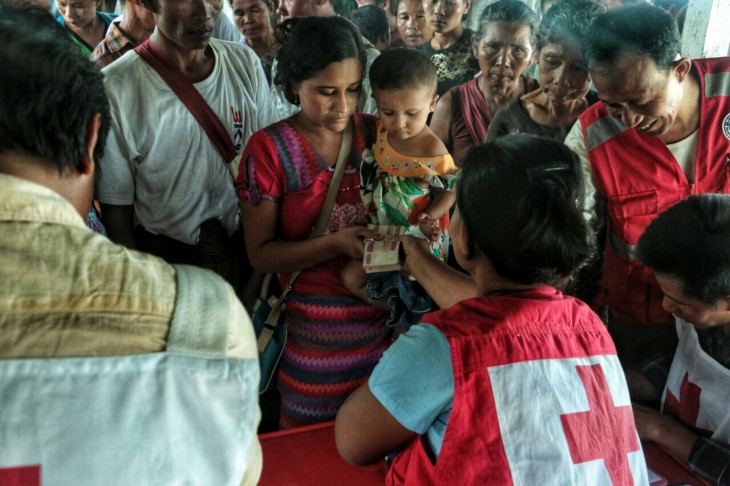 "Red Cross has assisted displaced people who were affected by violence without discrimination" said Myanmar Red Cross Society President Dr Mya Thu. "We are honoured that the government has asked us to step up our work according to our humanitarian principles and strict standards to help those in need."
We have been rapidly expanding our operations to reach as many crisis-hit people as possible, despite challenges like security risks, the remote location of those in need, poor infrastructure and inclement weather. All means of air, water and road transport are being used to undertake assessments and deliver aid as urgently as possible.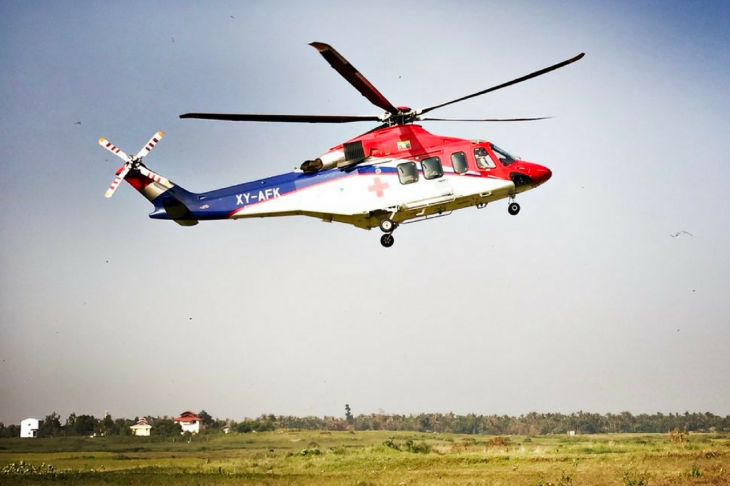 The head of the ICRC delegation in Myanmar, Fabrizzio Carboni, said: "Although we and our partners have reached a significant number of people, the needs are immense and much more needs to be done. We plan to help roughly 180,000 people by the end of 2017. While it is critical that they receive assistance, it is also important that their legal rights and protection are upheld; we call on all those involved in the violence to respect the rule of law."
"We are doing all we can to assist people in need," said Joy Singhal, head of IFRC in Myanmar, adding, "But we cannot do it alone. We hope other humanitarian organizations can re-engage to meet both existing and urgent new needs."