Iraqi families of missing: The wounds that do not heal
Today marks the International Day of the Disappeared – a day created to remember missing persons worldwide and put the plight of their families on the agenda of decision-makers.
News release
30 August 2020
Iraq
In Iraq, decades of successive conflicts and periods of violence have led to one of the highest numbers of missing persons in the world. Hundreds of thousands of individuals remain unaccounted for, with nearly as many family members still looking for them and living in limbo due to uncertainty about their fate.
Each and every person who has gone missing has a different story behind their disappearance. However, regardless of circumstance, the consequences on those they have left behind are invariably similar, leaving deep and long-lasting wounds.
Often left without concrete answers for years on end, families struggle with administrative and legal hurdles, face economic hardship, and need to cope with the trauma of ambiguous loss every day.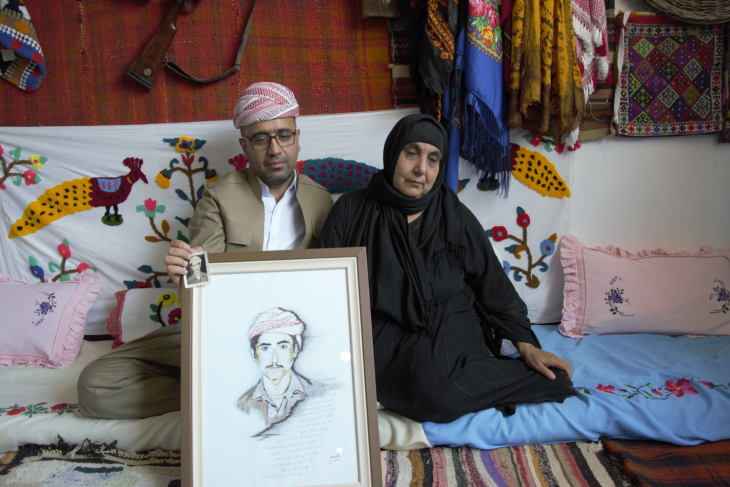 At the ICRC, we have seen countless times and experienced first-hand the heartbreaking effects of missing a parent or a child; how desperate mothers struggle to provide for their children; and how families never cease in their anxious quest for information.
 We always say: leave the door open, maybe they will return one day. We are still waiting for their return.
 I prepare my son's bed every night and wait for him to come back home.
In line with its long-standing efforts to help address the issue of the missing, the ICRC in Iraq continues to assist families in their search for clarity. To that end, we equally support authorities in their efforts to shed light on the fate and whereabouts of persons unaccounted for, including by providing technical guidance to forensic institutions.
Meanwhile, through our Family Links services, we help restore and maintain contact between detainees and their relatives. The ICRC also chairs the humanitarian mechanisms between Iraq and Iran, and between Iraq and Kuwait, that aim at providing answers on those gone missing during both international conflicts.
On 23 August, we launched a nationwide public awareness campaign on 'the missing', lasting for ten days. This is the second campaign of the kind and aims to once again pay tribute to all those who have gone missing over the last 40 years, highlight the continuing plight of their families, and draw attention to the need to sustain efforts in building sustainable mechanisms to tackle this protracted problem. 
For more information, please contact:
Sahar Tawfeeq, ICRC Baghdad: +964 790 191 6927 – Email: sessa@icrc.org
Misada Saif, ICRC Baghdad: +964 780 928 4021 – Email: msaif@icrc.org
Avin Yassin, ICRC Erbil : +964 7719945066 – Email: avyassin@icrc.org
Follow the ICRC in Iraq on:
You can download the videos of the Missing campaign from this link