Kenya: Can a refugee camp recycling project improve livelihoods?
Limited access to infrastructure and few opportunities to earn an income make life hard for the residents of Dadaab refugee camp, in north-eastern Kenya. The consequences of inadequate waste management add to the many challenges they face. The International Committee of the Red Cross (ICRC) and the Kenyan Red Cross Society (KRCS) – by working with the host and refugee communities – strive to turn plastic waste management into an opportunity to address pressing social, environmental and economic needs.
In 2016, an innovative recycling pilot project was launched to mitigate waste pollution in the camp while providing livelihood opportunities to refugees and host community members.
The Dadaab refugee complex
Pollution is one of the main problems in Dadaab refugee camp, home to approximately 240,000 refugees and asylum seekers, vast majority of who come from Somalia.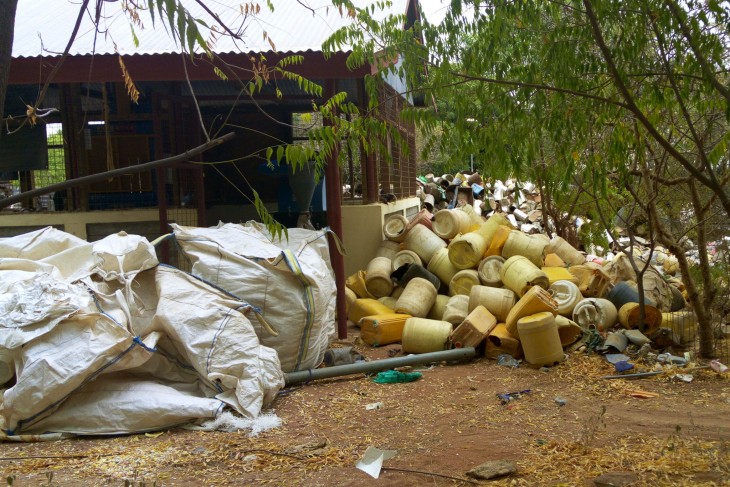 The densely populated complex generates substantial amounts of waste. Trash is dumped everywhere, burned or buried, creating unhealthy living conditions and environmental degradation. A lack of an efficient disposal and collection system leads to accumulation of garbage in the environment over time, especially of non-biodegradable waste such as plastic bags and empty jerrycans. Fortunately, there is a smart solution to the problem.
Community-based plastic waste recycling project
To address this issue, in November 2016, the ICRC, together with the Kenya Red Cross Society, initiated a pilot project – a community based plastic waste recycling. The project is guided by principles of sustainability and aims to safeguard the environment and health of the community.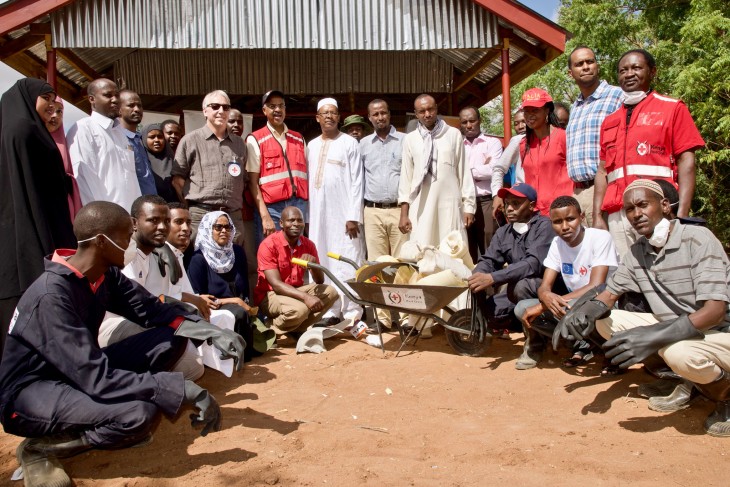 The campaign engages refugees and host community members in plastic waste collection and awareness-raising among the camp population. Plastic is gathered from camp residents, sorted, pre-processed and then sold to recycling companies in Nairobi. The pre-processed waste, shredded into granules or bailed, becomes raw material that is reused for other purposes, reducing pollution and the need of extracting primary resources.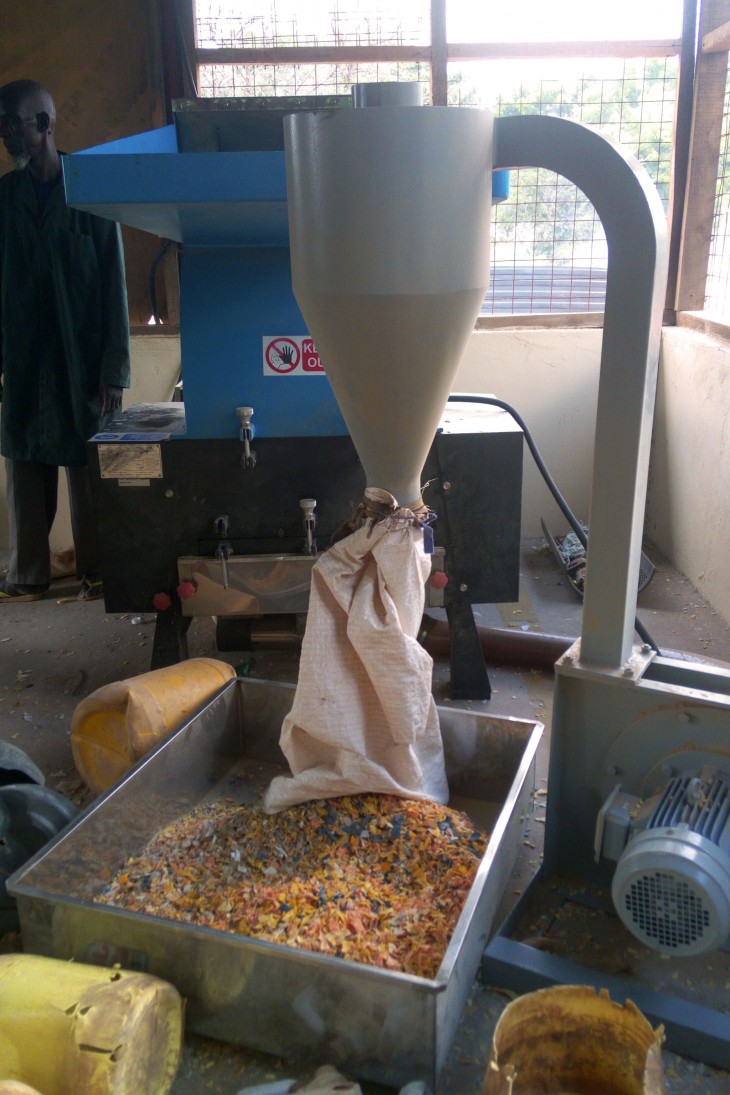 Better living conditions, healthier environment
The initiative has contributed significantly to the reduction of plastic waste in Dadaab. Since the project was launched in November 2016, more than eight tonnes of plastic has been recycled, improving living conditions, generating income and a sense of purpose for workers and participating camp residents. The project creates a viable environmental solution to the waste problem which communities can continue implementing themselves in the future. Soon, more collection points will be opened and the workers will receive vocational training on how to run the project to help increase the quantity of plastic gathered and revenue generated.