Liberia: ICRC helps authorities improve living conditions for prison inmates
The ICRC recently helped the Liberian authorities fumigate Monrovia Central Prison against bed bugs. This is part of our support to prison authorities in their efforts to improve conditions for inmates, which also includes basic infrastructure improvements and training.
It is Thursday morning in Monrovia. An environmental health team from the Ministry of Health and an ICRC team arrive at Monrovia Central Prison. Their mission: to fumigate the entire prison to combat the bed bugs that have infested the cells for months.
"Bed bugs feed on humans. They don't spread diseases, but the bites really make you miserable," says Olukunbi A. Orimoloye, the ICRC detention nurse in Liberia. After detainees alerted us to the presence of the blood-sucking insects, we provided chemicals for a seven-day fumigation operation covering 141 cells and corridors.
"This spraying represents major progress and it needs to be repeated quarterly," says health ministry official Kollie Kennedy. "Unfortunately, our government doesn't have the money to purchase the chemicals."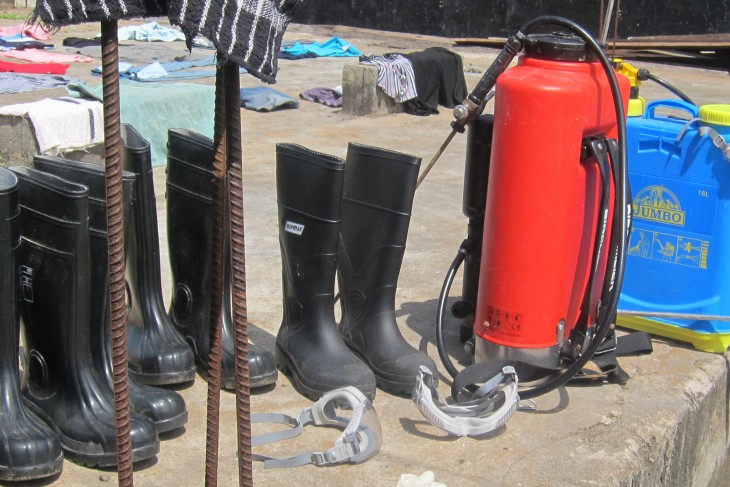 Detainees wait in the ICRC-built sunbath area while the effects of the chemical to wear off so they can safely return to their cells. Daniel,* one of the inmates, tells us: "Spraying has reduced the biting and killed the cockroaches, but mosquitoes and rats are still a serious problem and we would like the ICRC to provide us with mosquito nets."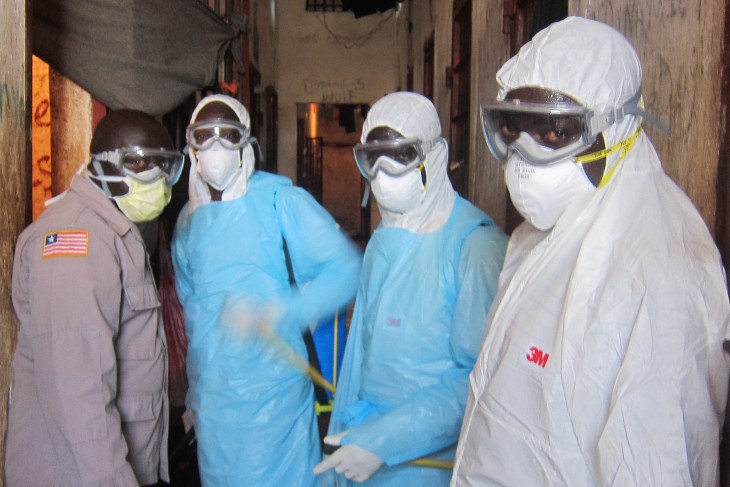 The ICRC is helping prison authorities improve the living conditions of the inmates, and this has involved repairing sewerage systems and building or refurbishing wells in several Liberian prisons. "We also provide medicines, food and basic items, and the ICRC has recently provided 12 food carriers and 4 food trays for easy delivery of food to inmates of Monrovia Central Prison," says Miroslawa Czerna, the ICRC protection coordinator in Liberia.
The ICRC has also been supporting other prisons in Liberia. We have installed a water tower, water pumps and two new kitchens equipped with energy-efficient stoves. In addition, the ICRC has refurbished a clinic and supplied it with drugs and equipment. Finally, we have trained staff and inmates in such areas as the prevention of infection, kitchen hygiene and store-room management.
* Not his real name