Libya: Navigating the water scarcity challenge in Wadi Ataba's harsh desert environment
The Libyan desert is a place of breathtaking beauty. Yet, for the people of Wadi Ataba, it has also been a place of struggle and hardship. For years, they have battled against the elements in search of water, their daily lives a never-ending quest for this precious resource. The lack of safe and reliable water has taken a toll on their health and well-being, making every day a struggle.
Article
13 April 2023
Libya
Against this backdrop of struggle and hardship, the International Committee of the Red Cross stepped in, recognizing the difficult humanitarian situation in Wadi Ataba. We undertook a multifaceted intervention aimed at rehabilitating the Enjaran water network. The project involved the construction of a new underground water tank, rehabilitation of an existing tank in the southern pumping station, and installation of equipment to enhance the efficiency and capacity of the water supply to around 3000 civilians dwelling in the area.
Our intervention represents a beacon of hope in the area. For the first time in years, the people of Wadi Ataba have access to safe, reliable water around the clock. This precious resource will transform their lives in countless ways, bringing an end to their struggle of searching for water for so long.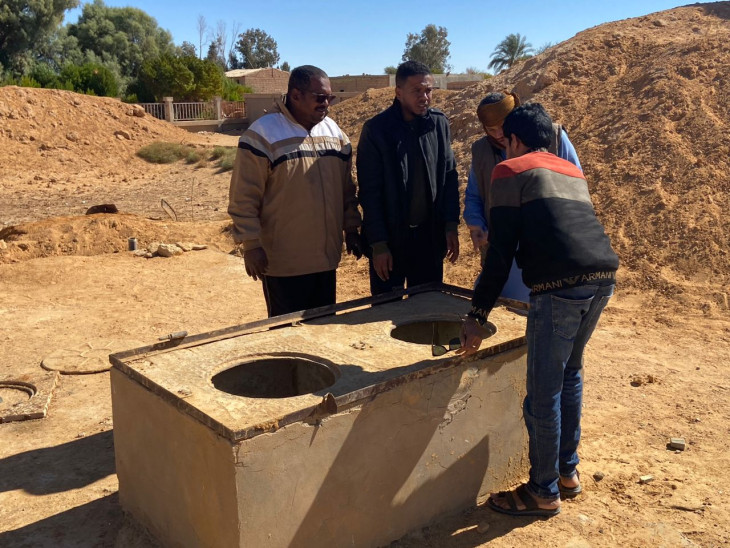 The availability of clean water will have a positive effect on the health situation of the local population, reducing the incidence of water-borne diseases and other health issues that have affected the community for far too long.
As the inauguration of the Enjaran water network project ended, the atmosphere was charged with happiness and gratitude. An elderly man in the area stepped forward to address the ICRC staff, his voice quivering with happiness and said:
"We have been struggling for so long to have access to safe water, but the situation is way better now."
This project has represented a vital step forward in meeting the humanitarian needs of the people of Wadi Ataba. By providing access to safe water around the clock, we have demonstrated our commitment to improving the living conditions of the local population and meeting their critical humanitarian needs. This achievement is a significant milestone for the people of Wadi Ataba, who have struggled for years with access to safe water.