Mali: ICRC treats people injured in Tabankort and Gao
Bamako / Geneva (ICRC) – The International Committee of the Red Cross (ICRC) is deeply concerned about the situation in northern Mali. The ICRC medical team at Gao regional hospital has treated 21 people wounded in the recent fighting in Tabankort (some 200 km north of Gao) and 18 others injured during demonstrations in Gao itself.
In late January and last week, opposition and pro-government groups clashed around Tabankort. "We've received reports that entire families have been trapped by the fighting," said Christophe Luedi, head of the ICRC's delegation in Mali. "We are quite concerned about them and doing everything we can to come to their aid." The ICRC's priority is to quickly assess the needs of the people affected and then meet those needs as rapidly as possible.
Aly Ouattara heads the ICRC's medical work at Gao hospital. He explained that most of the patients admitted had suffered gunshot wounds and required surgery. "Many have multiple fractures and other severe wounds."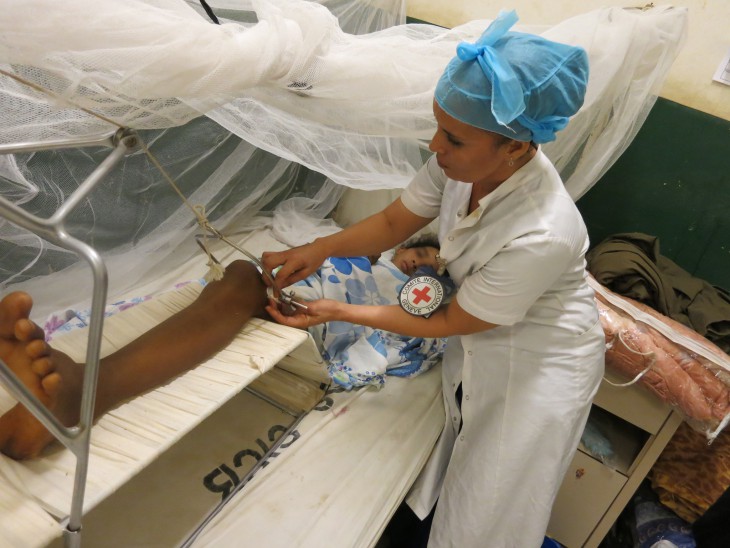 Despite considerable difficulty, the ICRC is pursuing its dialogue with all the parties concerned to help people affected by the fighting. ICRC staff present in all parts of northern Mali continue to closely monitor the situation. "We're planning to bolster the ability of our staff in Kidal to take rapid action," the head of delegation said.
The ICRC reminds those involved in the fighting that they are obliged to comply with the rules applicable to them under international humanitarian law. In particular, they must protect the civilian population and all those no longer taking part in the fighting.
For further information, please contact:
Valery Mbaoh Nana, ICRC Bamako, tel: +223 76 99 63 75
Jean-Yves Clémenzo, ICRC Geneva, tel: +41 22 730 22 71 or +41 79 217 32 17